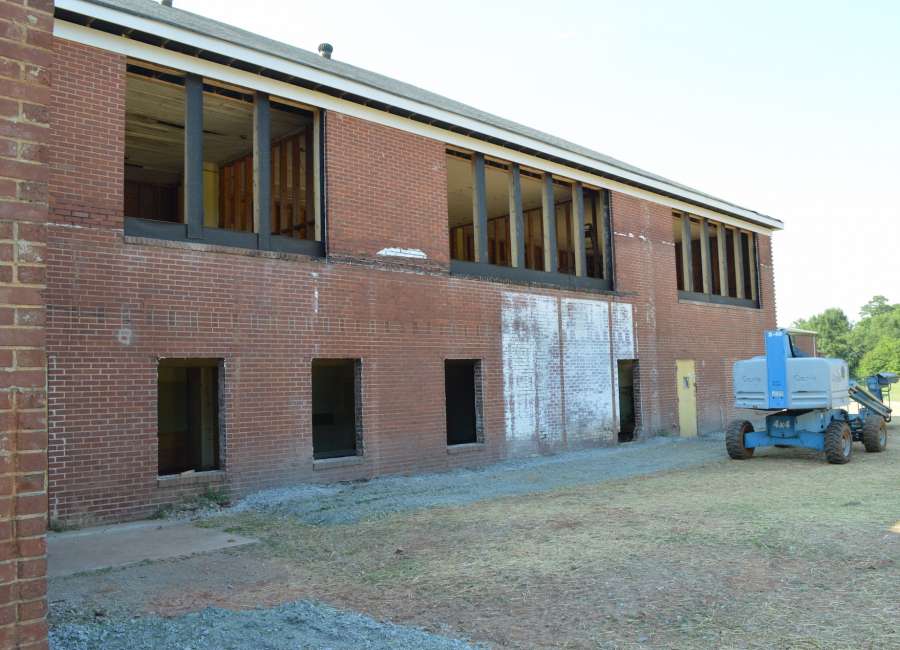 Another step in the creation of the Madras Community Center has been taken with the hiring of brick masons and a professional services company. 

Significant brickwork will need to be done on portions of the old Madras School, which is being transformed into the county's largest community center. The original main school building will be restored, but later additions have all been removed. 
With that removal, there are several open walls that will need new brick work. 
At Tuesday's meeting of the Coweta County Board of Commissioners, the commissioners voted to hire Rickey Powell as the master brick mason, along with two assistants, to do the work. Powell was the sole mason to respond to the county's request for bids. 
The commissioners also voted to contract with architectural firm Gardner Spencer Smith Tench and Jarbeau to provide professional services, on an on-call basis, as the renovation and repurposing project moves forward. 
Gardner Spencer et. al worked on the 2015 feasibility assessment and cost analysis done when Coweta County and the Coweta County School System were considering swapping the historic Madras School property, owned by the school system, for a tract of land the county owned next to the current Madras Middle School. 
The architectural firm will do work including reviewing building codes for life-safety issues, restoring the building envelope and replacement of doors and windows, as well as making recommendations on what materials should be used for new roof shingles, brick masonry and cast stone. 
The firm will also reconfigure the gym, built in the 1960s, to accommodate a heating and air conditioning system and new windows, and coordinate with engineers and vendors of furniture, fixtures and equipment, according to Coweta County Administrator Michael Fouts. 
"We are certainly appreciative of the county and all they are doing to get this Madras center going," said Commissioner Bob Blackburn, a Madras resident. "Please, y'all bear with us. This is not going to be an overnight process," he said. 
"We're going to do it right and the community is looking forward to it."