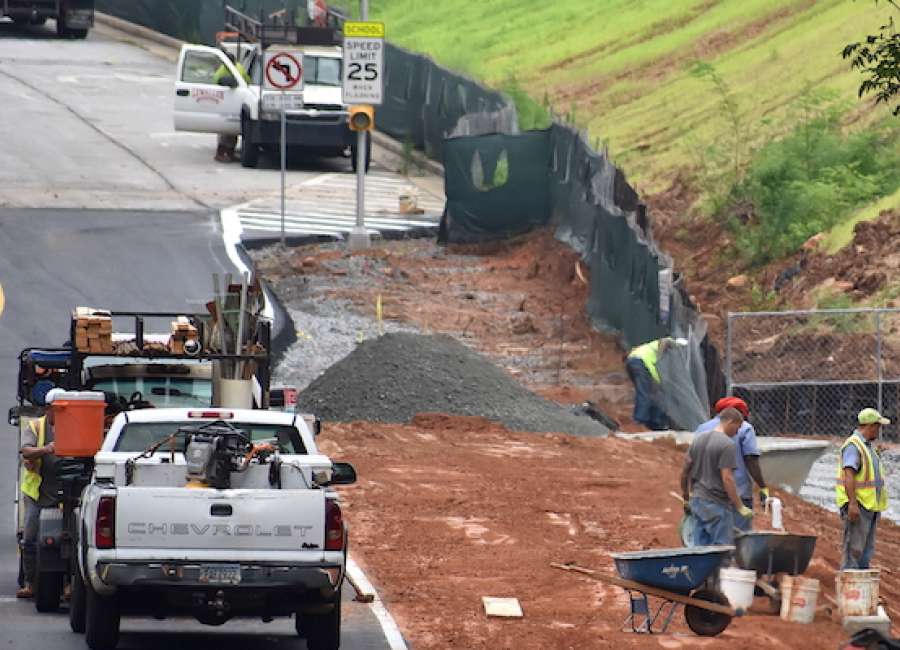 Crews continue to work toward a July 25 reopening of Lower Fayetteville Road.

A section of the busy route between the Newnan Centre roundabout and Summerlin Boulevard has been closed since early June for construction of a box culvert. 
The box culvert – a tunnel under the road – is part of the LINC, a proposed 25-mile multi-use trail system connecting the east and west sides of Newnan to each other and to the downtown business district.
The Lower Fayetteville Road box culvert is part of the first phase of LINC construction.
Work on the tunnel, which will allow pedestrians and cyclists to pass safely under Lower Fayetteville, began June 4 and was scheduled to be completed in 30 days. 
However, utility coordination and relocation, as well as "numerous and substantial weather events," delayed the project, according to Newnan Assistant City Manager Hasco Craver.
Work is on schedule to be completed by July 25, he said.
"The construction of the box culvert as well as associated activities, including roadway rebuilding, guardrail installation, striping, etc. are being performed in a professional and timely manner and are likely to be completed on or before the stated completion date of July 25," Craver said. "The city of Newnan appreciates the patience of those residents and others affected by the extended closing of Lower Fayetteville Road."