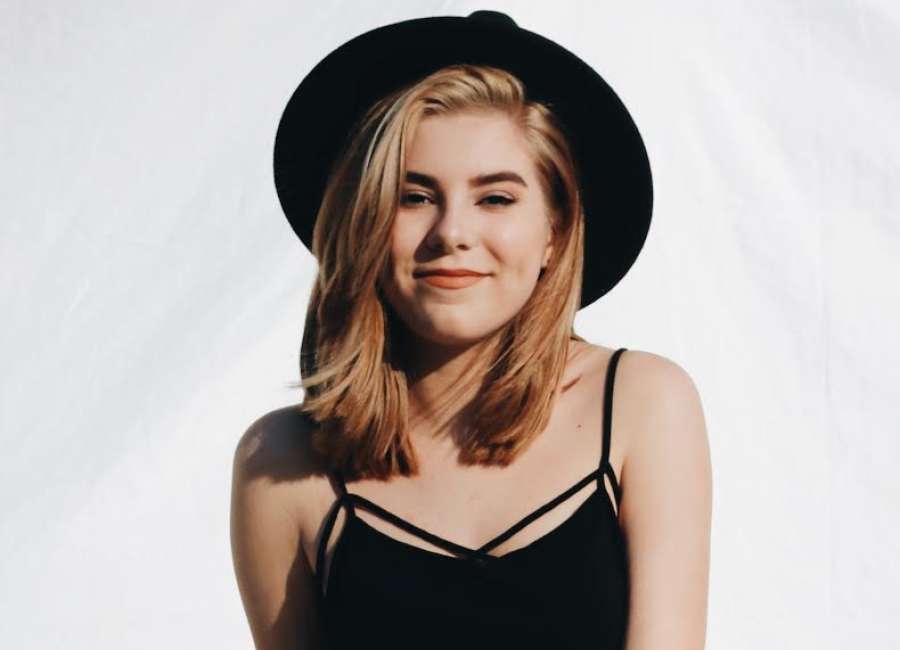 Rachel Shoemake is a Newnan local that will be singing her way to Los Angeles to attend the 14th annual GRAMMY Camp program.

"GRAMMY Camp is where you can learn anything and everything about the music business," said Shoemake. "I'll be working with some pretty big people, and I'm really hoping to just learn as much as I possibly can about the industry and performing. I'm really excited about it."
The music industry camp is for U.S. high school students that will be held in Los Angeles from July 17-21, at the University of Southern California Thornton School of Music. Program support is provided by the Bruno Mars Scholarship Fund, the Ella Fitzgerald Charitable Fund and the Recording Academy.
Shoemake is one of 87 students selected as participants. According to Shoemake, she was one of the first applicants to be called to be notified about acceptance into the program. The program announced the accepted students on May 18.
"GRAMMY Camp is one of the most immersive summer camps for high school students interested in a career in music," said Neil Portnow, president and CEO of the Recording Academy and chair of the GRAMMY Museum board. "The program gives young people the opportunity to study with music industry professionals, including some GRAMMY winning creators, and to collaborate with their peers, resulting in a genuine learning experience about life in the music industry."
Shoemake is a 16-year-old homeschooled student who describes singing as something she wants to do for the rest of her life. She started homeschooling in the seventh grade, so that she could focus on her music. She started taking vocal lessons at that point, as well.
"I don't remember a time where I wasn't singing," said Shoemake. "I've always sung since I could talk. There was never a question whether or not I wanted to spend my life singing."
According to the singer, she is the only "musical family member" in her family, but she describes herself lucky that she has a supportive family. Her parents found out about GRAMMY Camp and encouraged her to apply.
"I'm actually surprised that I got in, but I'm not complaining," said Shoemake. "It was a really assuring moment. Getting in really means something. It helped my confidence. This is one of the biggest learning opportunities that I've had so far. So I'm excited."
The program features eight music career tracks that includes audio engineering, electronic music production, music business, music journalism, songwriting, video production and motion graphics, vocal performance and instrumental performance. All tracks culminate in media projects, recordings and performances.
Shoemake will participate in the vocal performance career track. She leaves for California tomorrow.
"I'm really excited to meet everyone," said the singer. "It's very rare for me to be around people my age who have the same interest as me. I think it's going to be a cool opportunity."
When it comes to Shoemake's musical style, she describes herself as a pop artist. However, she likes to bring alternative elements into her music. Her musical idols are Borns and Taylor Swift. Shoemake likes them for their unique styles, songwriting talents, and risk taking.
Shoemake will be heading to the musical camp with material of her own already under her belt. "My Symphony" is Shoemake's unreleased extended play (EP) recording, that the singer wants to release on all platforms sometime soon.
The EP includes two songs that Shoemake wrote herself. There is a total of five songs on the EP.
The lead single will be "The Truth Is," a song about the singer's first heartbreak.
"I'm really excited to release it," said Shoemake about her single. "I started recording it when I was 14."
One of Shoemake's goals, other than to widen her singing range, is to win an actual GRAMMY. Although, Shoemake says it would be "so cool to just be nominated for a GRAMMY one day."