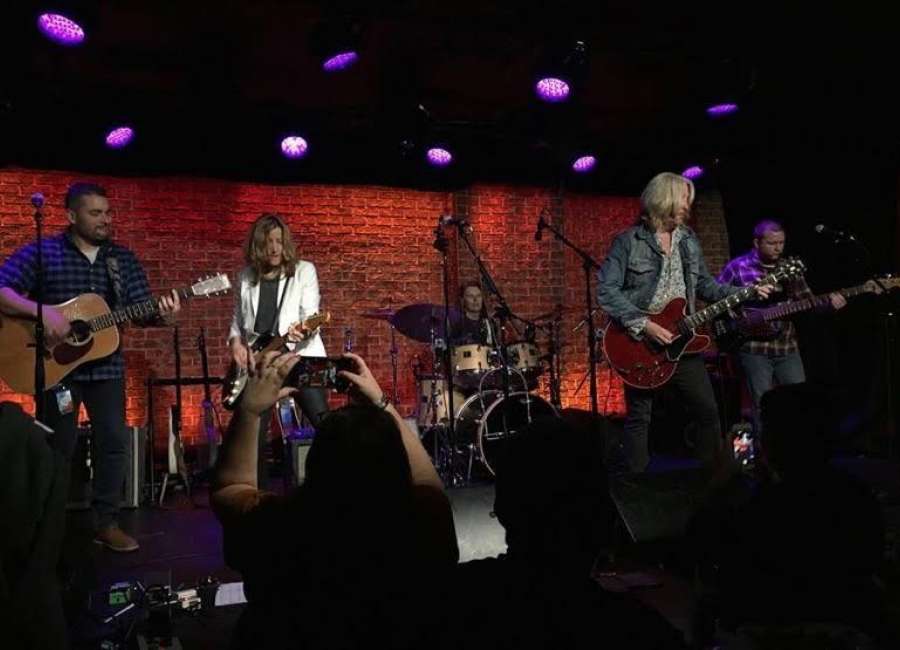 More good news for local guitar player Doug Kees and the Michelle Malone Band.
Michelle Malone's latest album "Slings and Arrows," on which Kees played guitar, was submitted to be considered for a Grammy nomination.
According to Kees, the entire album was submitted under the Contemporary Blues category and the song "Just Getting Started" was submitted under the American Roots category.
Kees, Michelle Malone and fellow band members, bassist Robby Handley and drummer Chris Burroughs, learned about the Grammy submissions on July 16, fresh off their tour as the opening act for the Indigo Girls.
"From recording the album last year to touring with the Indigo Girls to this, we seem to keep pushing the bar higher," said Kees. "I can't wait to see what comes next."
Kees said being considered for a Grammy nomination means the "Slings and Arrows" album and the "Just Getting Started" single will be added to a list for members of the Recording Academy, formerly the National Academy for Recording Arts and Sciences or NARAS, to listen to.
The Recording Academy, which is made up of musicians, producers, recording engineers and other recording professionals, will then decide if the album and song should be nominated for a Grammy Award.
According to grammy.com, the award nominations will be announced on Dec. 5 and the 61st annual Grammy award show will take place in Los Angeles on Feb. 10, 2019.
Michelle Malone and the band have a lot going in their favor after their
"Slings and Arrows" album hit the No. 8 spot on the Billboard Blues chart in May.
"The record was two places ahead of the latest Rolling Stones album," Kees said. "We got a lot of positive press off of that."
Kees said this would be his first Grammy nod, while Malone has two previous Grammy submissions.
"Michelle deserves all the attention. Without her talent, personality and singing, nothing else is there. But we are a team," Kees said. "My part is to play the best I can and see how I can contribute to the team.
"She and I have a good rapport," he continued. "As a bandleader, I know what she needs and what she has to deal with."
Since coming off the Indigo Girls Tour, the Michelle Malone Band took a small break before hitting the road again at the end of June to play the American Music Festival in Chicago.
"We were hot. We destroyed it," Kees said. "We were getting ovations in the middle of songs. It was a powerful show and a powerful moment."
This weekend, the group is performing several shows on the Gulf Coast of Florida.
In September, the group will perform in a blues festival in Washington following a series of playing venues in New England. The band also will join singer-songwriter Shawn Mullins for a brief tour this fall.
Kees said he's excited to see the Michelle Malone Band continue to pick up momentum.
"It's like the stars lined up and things are moving," Kees said. "The pieces have come together."