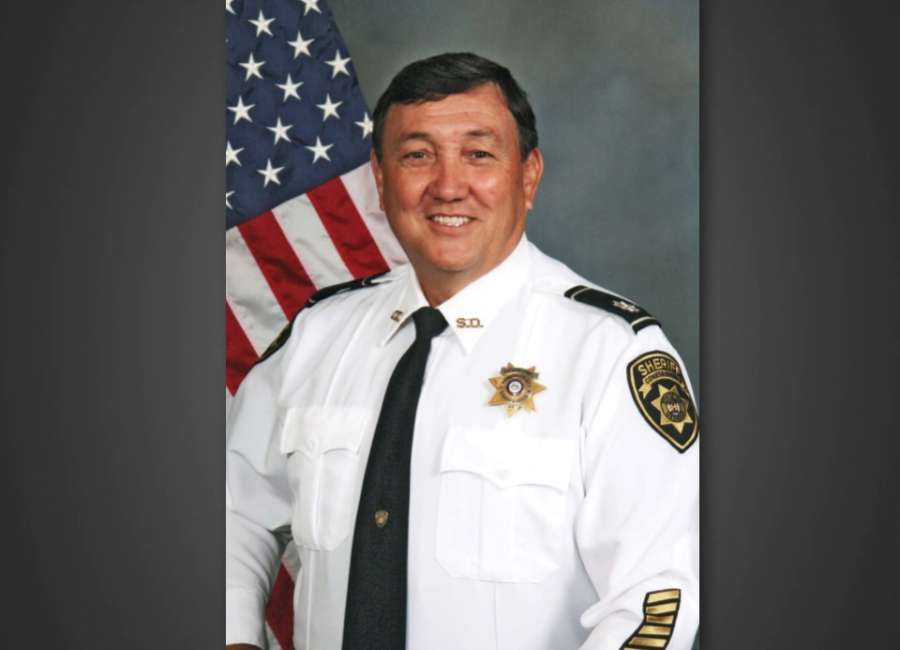 Following Sheriff Mike Yeager's nomination for U.S. marshal, several have already thrown their hats in the ring for the role of sheriff.
However, it's a tricky situation for Lt. Col. Lenn Wood.
In September 2017, Wood was named lieutenant colonel by Yeager following some internal restructuring because of the possible federal appointment.
Wood admits his intention is to also seek the office of sheriff, but only if that position should become available.
With the 2018 congressional midterm elections on the horizon, several experts believe the confirmation process will be later than sooner, which could prove difficult to determine when Yeager will resign from his role as sheriff.
"Sheriff Yeager still has to be confirmed, so you have to respect that," Wood said. "Until then, he's our boss, and it's business as usual."
Throughout his 40-year career in Coweta County, Wood has studied every facet of the justice system. He's worked in nearly every possible position in law enforcement – patrol, detective, school resource office, director of court services and the county jail.
"You'll never know what to improve unless you know how it works to begin with," Wood said.
Shortly after graduating high school in 1978, Wood ran into an old friend, Willie Pritchett, who had become an officer with the Newnan Police Department. He convinced Wood to head over to NPD and get on board.
"I went to see Chief Jerry Helton, and that was it," Wood recalled. "Two days later, I was on patrol."
Wood rose through the ranks at NPD where he ended up as a detective sergeant before joining the sheriff's office in 1995 based on his interest in the School Resource Officer program.
With his trademark smile and approachability, Wood was arguably an ideal fit for the new program, and he's maintained a passion for school safety.
Now, with the Coweta County School System looking to establish SROs in elementary schools, the sheriff's office has been assigned to ensure the right personnel for the job.
Wood has served for a number of years as the president of the Georgia Association of SROs. He's written lesson plans and taught conferences to help ensure the right candidates are chosen. It's a vetting process taken seriously, Wood said.
"Many agencies would put a troubled officer on SRO duty so they didn't have to deal with them," he said. "Someone has to know the impact of being involved with children – talking with them, going to games, being a part of their daily lives."
With several veterans of law enforcement announcing their intentions to seek the office of sheriff, Wood hopes the race will maintain a clean and gentlemanly streak, not unlike the 1992 race between Yeager and former Newnan Deputy Chief Rodney Riggs.
In what was recalled as one of the tightest, yet cleanest races ever run in Coweta, Yeager narrowly defeated Riggs by 307 votes.
At the time, Wood was working with Riggs at NPD as an investigator. Riggs said Wood's personality is a primary reason behind his success in every level of law enforcement.
"He's a people person who gets along with everyone in any kind of situation," Riggs said. "There's no one more qualified to be sheriff than Lenn."