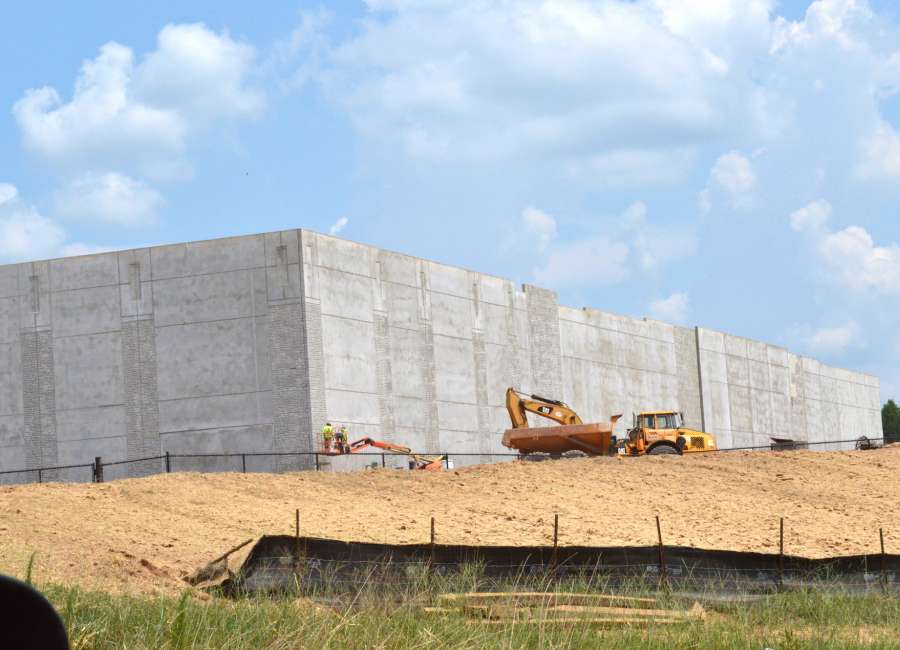 A 1.2 million square foot distribution center in Coweta Industrial Park will serve a "top home improvement retailer."

This week, the Coweta County Board of Commissioners voted to approve the standard development incentive package for Southwest 85 Logistic Center, which is being built on a 109-acre site in the industrial park, located off Ga. Hwy. 154, along Interstate 85.
According to Coweta County Administrator Michael Fouts, the facility will provide distribution services for the home improvement retailer's stores in the Southeast and will create at least 150 new jobs by Dec. 31, 2019.
Southwest 85 Logistics Center LLC is building the massive facility, which can be easily seen from I-85, just south of Exit 51. It will be leased to Saddle Creek Logistics, a company which provides supply chain services for retailers, manufacturers and e-commerce companies, according to agenda materials.
The Coweta County Development Authority plans to issue $53 million in revenue bonds to finance the project. The bonds will be paid off by the developers, and are not an obligation of the development authority or the county.
Coweta's standard incentive for large industrial development is a 50 percent reduction in property taxes for the first 10 years. During that 10 years, the value of the real estate is set at 50 percent of fair market value. After 10 years, property tax values go back to fair market value.
If the project doesn't create at least 150 new jobs, the company will have to pay back some of the tax savings.
In May, The Newnan Times-Herald reported the logistics center was expected to create around 300 jobs. The building will have a 40-foot clear ceiling height, parking for more than 520 trailers and over 1,000 automobile parking spaces.
(Editor's note: This story has been corrected to show the exit is 51, not 41.)