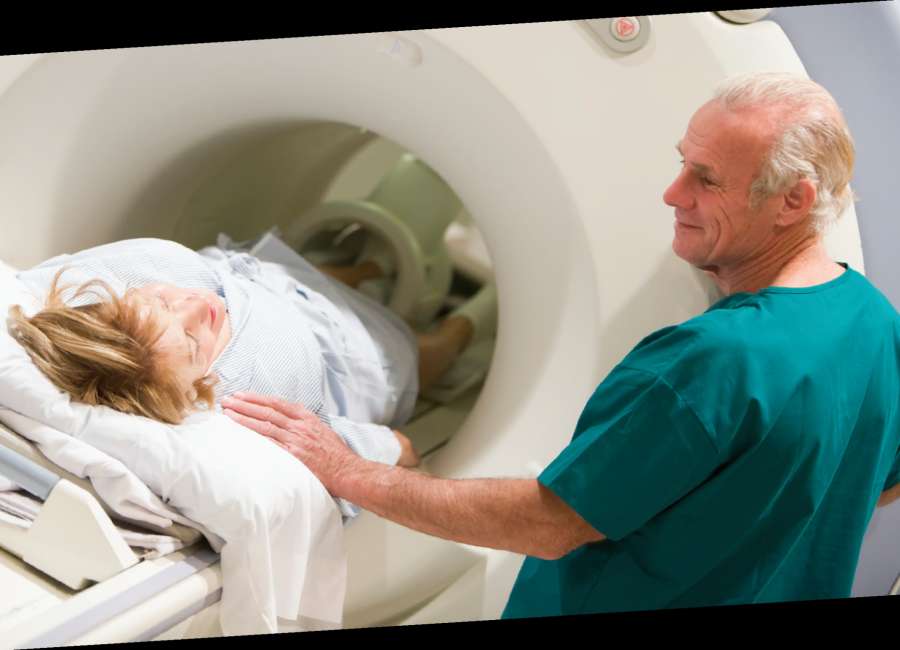 A lung screening by Piedmont Newnan hospital could save people's lives – and may be free for some patients.
The test can be beneficial for smokers, people who smoked cigarettes within the last 15 years and people who smoke or did smoke heavily – at least one pack a day or more, said Michele Balos, a lung cancer navigator with the Piedmont Healthcare System.
Also included are people aged 55 years old to 77 years old, who have at least a 30 pack-year history of smoking, she added.
Balos said more than 80 percent of lung cancer cases in the United States are caused by smoking.
"Lung cancer is the leading cause of cancer-related deaths in both men and women," Balos said.  "The high number of lung cancer deaths is due in part to the disease being found after it has spread. Generally, most lung cancer diagnoses aren't found until the late stages and by then, it may be too late for effective treatment."
Balos said the lung screening has many benefits, including identifying the cancer in its early stages when the chances of a cure are at its highest, catching the disease before it spreads and decreasing the number of lung cancer deaths.
In 2015, the latest year lung cancer data was available, more than 154,000 people died from the disease nationwide, according to CDC reports.
That same year in Georgia, more than 6,500 people were newly diagnosed with lung cancer, the reports read.
According to the Affordable Care Act, any patient that meets the Center for Medicare and Medicaid Services, or CMS, criteria as being at high risk for lung cancer will receive a screening free of charge.
A patient's doctor can help them assess their risk and order the exam, Balos said.
The test takes less than 30 minutes and does not involve taking medications or injections, Balos said.
"They take a CT scan of the chest that uses a low dose of radiation to make detailed images of the lungs," she explained. "The CT machine looks like a large doughnut, with a table that moves through the 'hole of the doughnut' and is open on both ends. It only takes a few minutes and is not painful."
If something suspicious is found on the scan, Piedmont's Lung Nodule Clinic will arrange a follow-up evaluation, Balos said.
If your CT scan comes back normal, Balos recommended patients receive  a lung screening annually, as long as they meet the definition of "high risk" and are in good health.
She believes anyone who has smoked should get screened.
"Smoking is the biggest risk factor for lung cancer, which is why it is so important older patients who have smoked for so long get screened," Balos said. "This program will help us catch lung cancer at an earlier stage, so we have a better chance of curing patients and giving them a fighting chance at life."
According to Balos, a national lung screening trial found annual low-dose CT screening reduced the mortality rate from lung cancer by 20 percent, when compared to annual screening with chest x-ray.  
Balos said patients need to quit smoking in addition to having an annual lung cancer screening. The test should not be used as an excuse to keep smoking, she added.
"The best way to lower your chances of dying from lung cancer is to stop smoking," Balos said. "If you currently smoke, talk to your healthcare professional or get into a local smoking cessation class."
To learn more about lung cancer screening, visit www.piedmont.org/lung.
Lung cancer symptoms
According to lung.org, common symptoms of lung cancer include:  

coughing that lasts or worsens
coughing up blood
shortness of breath
new onset of wheezing
chest area pain
tiredness
pneumonia that keeps coming back
a hoarse voice
unexplained weight loss.
Other known risk factors for lung cancer are: contact with radon, contact with asbestos or other cancer-causing agents, family history of lung cancer, diagnoses of certain other cancers and/or lung disease, and contact with second-hand smoke, according to Michele Balos, a lung cancer navigator with the Piedmont Healthcare System.