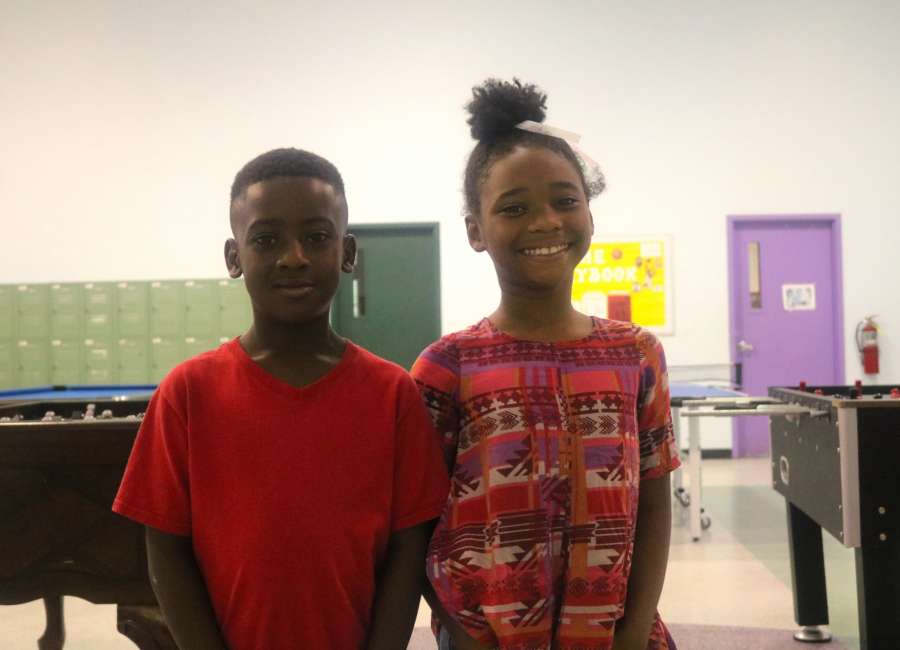 Two young chefs from the Newnan-Coweta Boys & Girls Club are cooking up something special for the upcoming "Salsa, Salsa" competition in Atlanta.

"The point of 'Salsa Salsa' is to use the ingredients from our garden," said Aaliyah Herndon.  
Herndon, 9, and Mekhi McKiver, 7, both from Newnan, will participate in the competition to be held at the Greystone building in Piedmont Park from 11:30 a.m. to 1 p.m.
"They are learning how much fun living a healthy lifestyle can be," said Lauren Odom, senior executive director for the Boys & Girls Club of Metro Atlanta. "It's a fun event, and they're making salsa with vegetables and herbs they grew in the Club garden."
In addition to teaching the importance of making healthy choices, Odom said the kids were taught about values involving teamwork, discipline, responsibility and creativity.
Herndon and McKiver help tend the Boys & Girls Club garden in Newnan.
Georgia has seen youth obesity rates decline in recent years, but the state still reports the third highest prevalence of overweight children in the country, according to the organization. Participants from 20 surrounding Boys & Girls Clubs will be competing.
According to the County Health Records website, Coweta ranks as the 10th healthiest county in the state as of 2018.
The competition will be judged by chefs from top Atlanta restaurants. Winners will be crowned during the event.
"I'm nervous because I don't know how to cook, and we're going to be on a stage," said McKiver. "I hope we get to eat it though."
Kids and guests will get a chance to vote on the best salsa and also learn salsa steps from professional dancers.
The two local chefs have named their recipe, "Wesley Street Salsa," after the street where the Newnan B&G Club is located.
According to Herndon and McKiver, their salsa ingredients include tomatoes, salt, cheese and jalapeños.
The two had a cheerful disagreement about whether blueberries and cherries were going to be used when discussing what would be in the salsa. Herndon insisted there would be fruit, while McKiver disagreed.
"Good luck to everybody, and I hope everyone wins something," said Herndon. "I hope we win something, too."