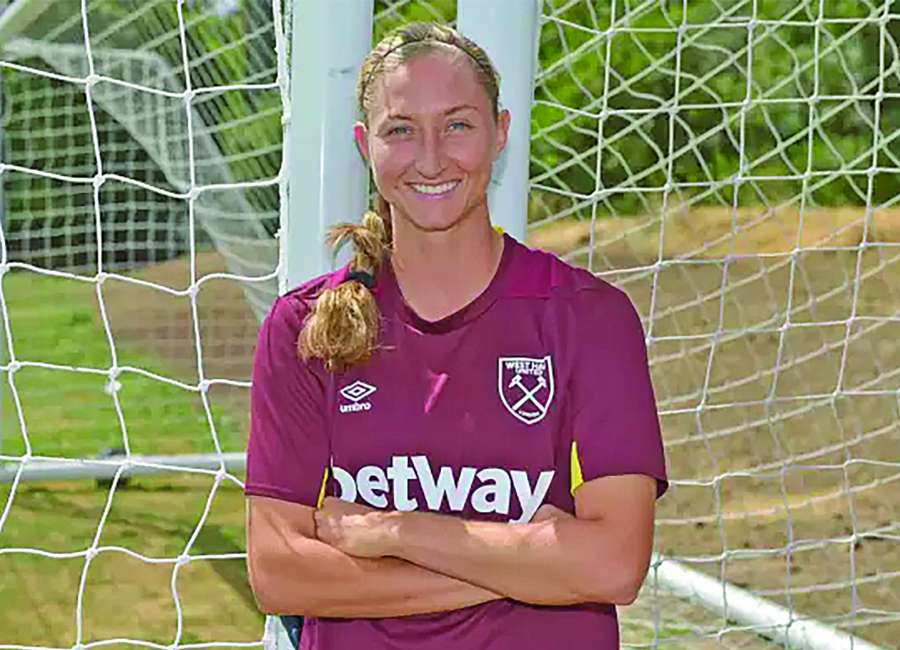 By Chris Goltermann
Brooke Hendrix's pro soccer career has evolved into a European Tour over the past two years, starting in Switzerland and moving on to stops in Scotland, Iceland and most recently Italy.
In every one — including the land of Scots — communicating in English hasn't exactly been the easiest.
Until now.
The Northgate graduate and former Lady Vikings standout recently was signed by England's West Ham United club, which is preparing for its FA Women's Super League 1 debut.
It continues the 25-year-old defender climb up the professional ladder after gaining attention after playing with Italian club A.C.F. Brescia Calcio Femminile, which finished summer-up in its Serie A and Coppa Italia divisions before playing in the UEFA World Champions League.
The move to Italy saw Hendrix move up at the professional level with Brescia, which reached the Round of 16 in the UEFA.
West Ham, which dropped the "Ladies" in its club name for "United" is heading into a new chapter that includes a new league, new infrastructure and a new facility. The men's team, nicknamed The Hammers, compete in the Premier League, the top tier of English football.
"We have nothing to lose and everything to gain and we've already grown really close as a squad," Hendrix said in a release. "It's going to be pretty great."
Hendrix, who first built on her high school at Northgate and college career at Southern Miss first turned pro as a member of the Atlanta Silverbacks befren heading overseas, playing for the Rangers FC in Scotland and FC Staad in of the Swiss national league.
She then played for Fylkir in Iceland before a move to Italy.
"Soccer is my passion," Hendrix told CowetaScore.com in a 2017 interview. "If I can keep playing it, I can visit new places, travel around Europe. I might as well do it when I'm young before I'm tied down to anything."
Parents Todd and Pamela Hendrix of Sharpsburg  have watched all three of their girls move on to play behond high school. Taylor is a recent graduate at Shorter where she played for the Lady Hawks. Chandler, a recent Trinity Christian gradaute, is entering her  freshman season at Wingate.
In a short time, Brooke already has a feel for her new surroundings.  
"We've got some big players in our squad and I'm very much looking forward to being part of it at West Ham," Hendrix said in the release. "The coach was listing all the names when he called me to recruit mean and I was thinking 'Oh my goodness', so it's an honor to be part of this team. I'm looking forward to it very much."