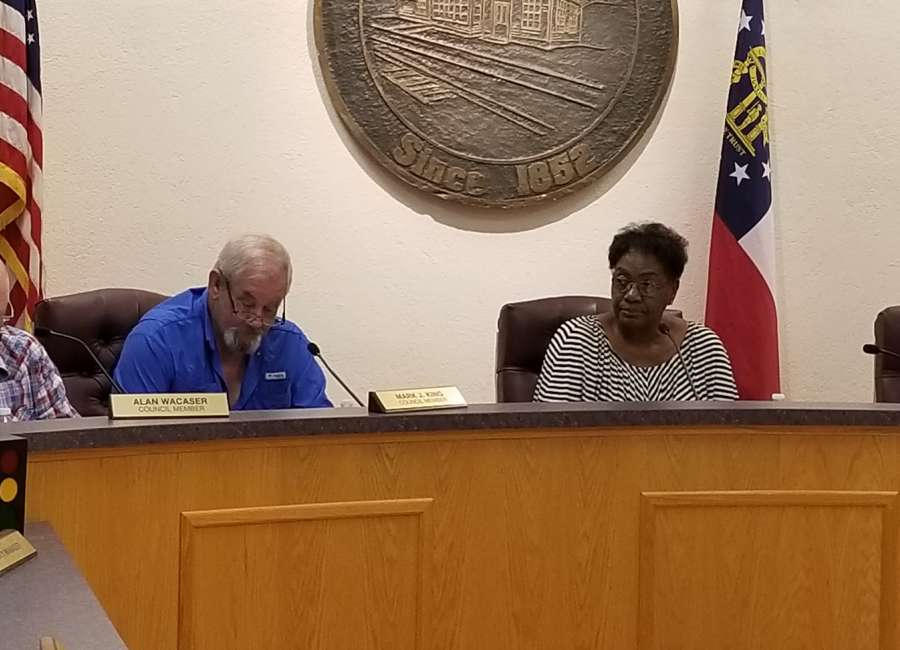 At the Grantville city council meeting on Monday, several different measures were approved having to do with the use and distribution of water in the city – including addressing significant water loss in the city's water lines.
City Manager Al Grieshaber said that in a survey conducted from Nov. 21, 2017, to April 30 of this year, the city of Grantville only sold 61 percent of the water the city purchased from the county.
On Monday, the council approved Hethcoat and Davis Inc. to conduct a water leak detection survey. The money to pay the contract cost of $16,500 will come from the utilities portion of the 2007 and 2012 SPLOST fund.
One of the resolutions that was approved and went into effect immediately is a policy that addresses water waste by customers in Grantville. The policy would allow the city to disconnect someone's water service if they were found to be wasting water, said city attorney Mark Mitchell.
Some examples of water waste in the policy are: allowing water to run onto streets or someone else's property, using an irrigation system while it is raining, using a broken or leaking sprinkler head, failing to fix a controllable leak and allowing a hose to run continuously while washing a car, Mitchell said.
However, Mitchell said that the ordinance would not be applied to water that is used for agriculture.
Currently, the public works department for Grantville will inform someone if they have high water usage, and Grieshaber said residents usually will fix the problem once they are aware of it.
If the city does make someone aware of water waste, and the resident does not fix it within 30 days, the city then could cut their water off, Grieshaber said.
The council also agreed to apply for a Community Development Block Grant for improvements to Meriwether Street in Grantville.
The improvements would run from Hwy 29 on Meriwether Street to the county line and would include improving the road, water distribution for personal use and fire protection and adding a sewer and storm-water drain.
The council approved Allen-Smith Consulting to do the grant writing administration and services and Turnipseed Engineers for the engineering and construction management.
Another ordinance that was passed requires any automatic car wash that is built have a water recycling system.
This measure is required by the Metropolitan North Georgia Water Planning District, and a new car wash would have to recycle at least 50 percent of the water they use. There is no commercial car wash in Grantville currently.