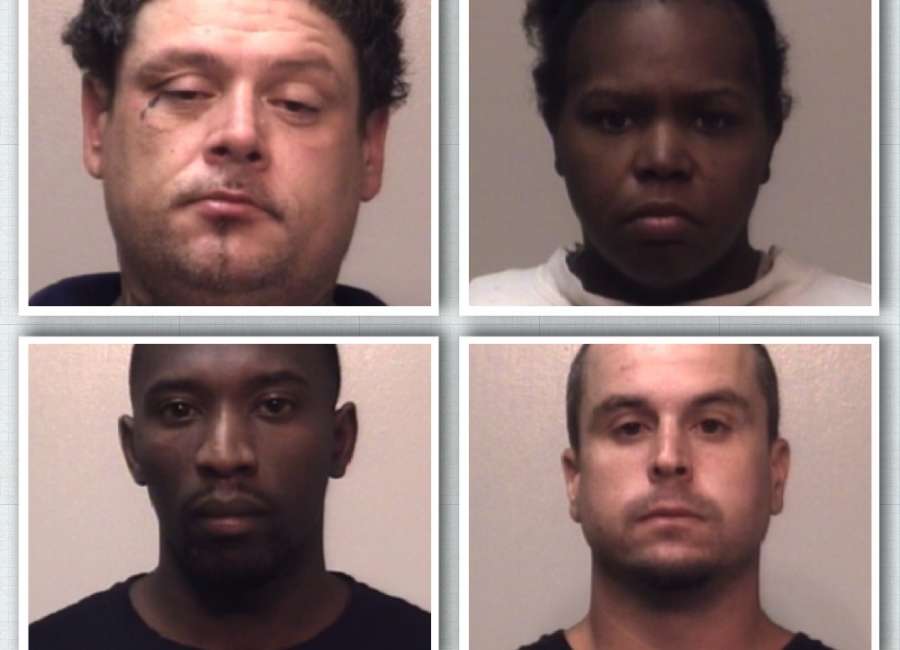 Over a pound of suspected methamphetamine and $6,000 cash was seized in the search of a Newnan hotel room by GBI agents.

Thursday, agents received information regarding individuals in the Newnan area attempting to make a purchase of one-half kilogram of methamphetamine, according to Special Agent In Charge Klay Kilcrease.
Searches of a vehicle and hotel room at the La Quinta Inn resulted in the seizure of approximately 1.32 lbs. of suspected methamphetamine, $6,038 cash, 17 assorted schedule II pills, and less than an ounce of marijuana, according to police reports.
Five people were arrested. Sean Robert Bussard, 40, was charged with methamphetamine trafficking and possession of schedule II pills.
Curtis Rosser, 29, was charged with trafficking methamphetamine and possession of marijuana.
George David Butler, 33, and Tangela Molden, 29, were charged with trafficking methamphetamine. Warner Parks, 37, was charged with marijuana possession.
The GBI West Metro Regional Drug Enforcement Office is in Carrollton, Ga., and serves 35 counties. The office is comprised of members from the GBI, Carrollton Police Department, Villa Rica Police Department, Bowden Police Department, LaGrange Police Department, Peachtree City Police Department, Newnan Police Department, Atlanta Police Department, Carroll County Sheriff's Office and Heard County Sheriff's Office.