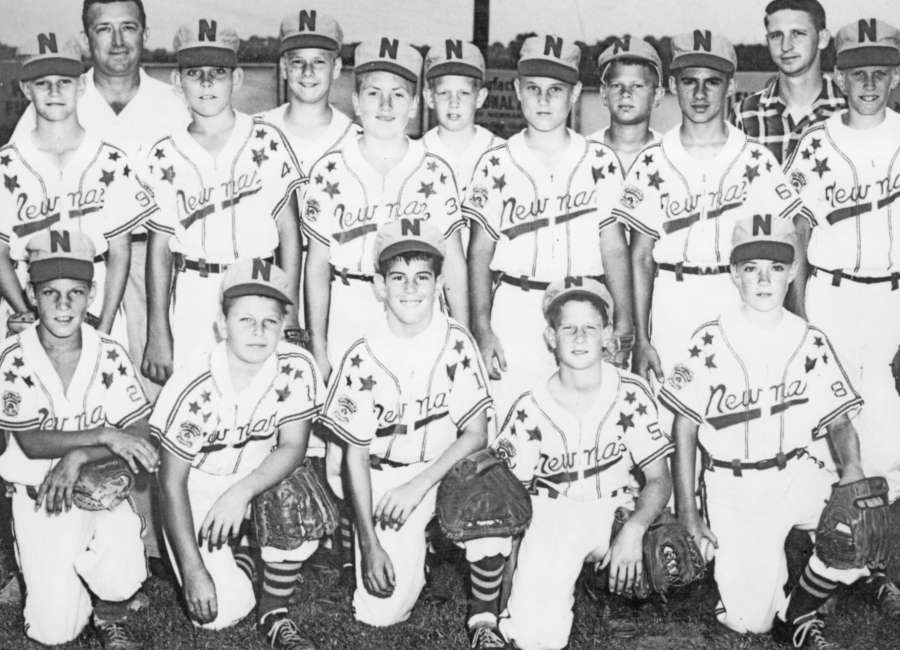 Nothing goes with summer more than a game of baseball. 
The boys in this little league team photo were chosen as the Newnan All Stars in July 1963.
 The photograph was shared with the Newnan-Coweta Historical Society by Mrs. Joe Parks in 1991. 
From left are, front, James Dixon, Mike Pierce, Taylor Glover, Joe Parks, and Andy Camp; Second row, Terry Williams, Mark Hines, Randy Miller, Lark Hembrick, Chip Warren, Jimmy McCarthy, Bob Farmer, David Frank and Jack Powell. Coaches in back are Sidney Warren and Jerald Favor.   
 "Flashback Friday" is coordinated by the Newnan-Coweta Historical Society. If you  would like a copy of a photo featured in "Flashback Friday" or if you would like to contribute a photo, please contact the Historical Society at 770-251-0207.