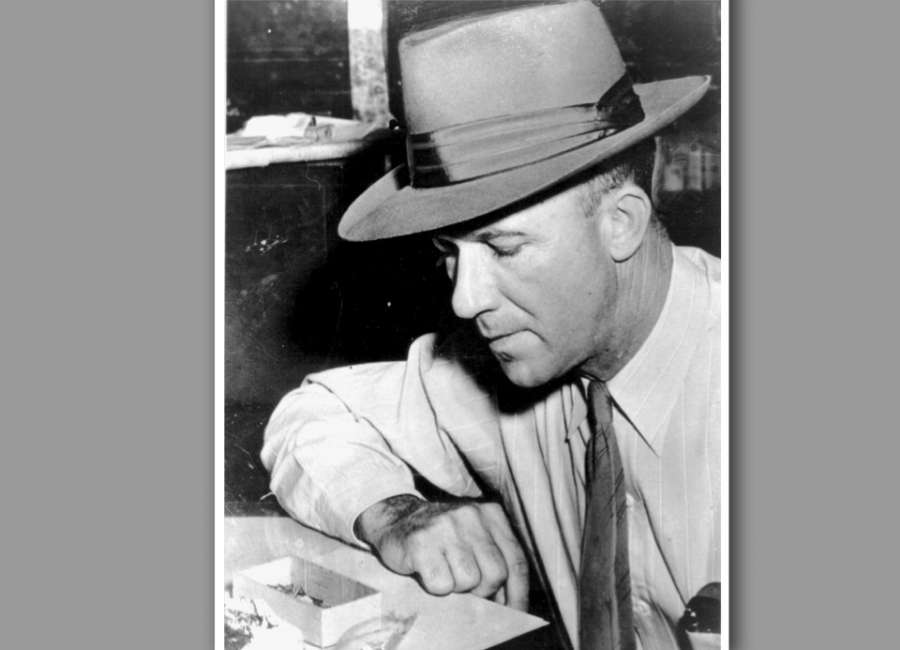 In June 1948, the murder trial of John Wallace began at the Historic 1904 Courthouse in downtown Newnan. Wallace was charged in the death of Wilson (William) Turner in April 1948 and the case became known as The Murder in Coweta County.
The case was the first time in Georgia history that a white man was convicted on the testimony of a black man. This publicity photo of Coweta Sheriff Lamar Potts examining a cartridge box holding small bone fragments, all that was found of Turner, was taken during the trial. 
It ran in the Atlanta Journal coverage of the case and was featured in the book Murder in Coweta County by Margaret Ann Barnes.
A film version of Barnes' book was made in 1983 starring Johnny Cash as Sheriff Potts and Andy Griffith as John Wallace. The case has continued to captivate audiences 70 years later and the film and discussions of the case draw huge crowds.
"Flashback Friday" is coordinated by the Newnan-Coweta Historical Society. If you
would like a copy of a photo featured in "Flashback Friday" or if you would like to
contribute a photo, please contact the Historical Society at 770-251-0207.