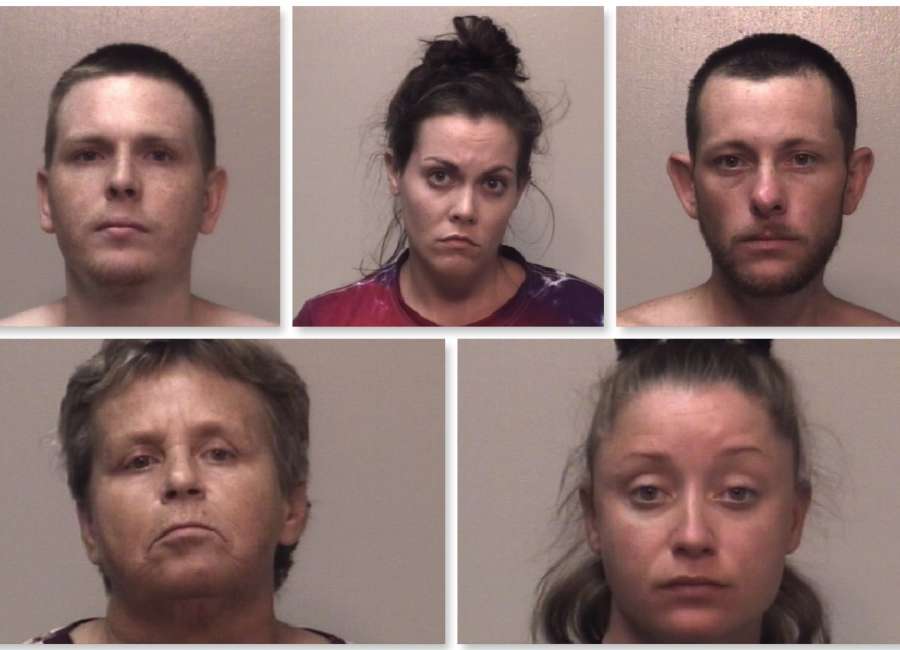 A suspected THC oil-manufacturing operation was discovered during a drug bust that contributed to the arrest of five individuals on multiple charges.
Members of the Coweta County Crime Suppression Unit said the home, located at 790 East Hwy. 16, was believed to be a hub of activity for drug sales.
A search of the home Friday morning uncovered over an ounce of marijuana, along with THC oil, methamphetamine, Xanax and methadone pills, according to Investigator Andy Gore.
Several syringes filled with suspected methamphetamine were also discovered inside the home.
Investigators also reportedly discovered materials commonly used for manufacturing butane hash oil, also known as THC oil, inside the residence.
Gore said the manufacturing of butane hash oil is something new for Coweta County.
At the time of the raid, approximately eight people were inside the home. Five were arrested.
Bryant David Abkes-Knight, 28, and Samantha Jennifer Bubb, 27, were arrested and charged with possession of weapon during commission of crime, marijuana possession with intent to distribute, and narcotics possession with intent to distribute.
Brandon Scott Sidwell, 31, Kathy Lynne Gray, 52, and Erin Elizabeth Sidwell, 31, were charged with narcotics possession.