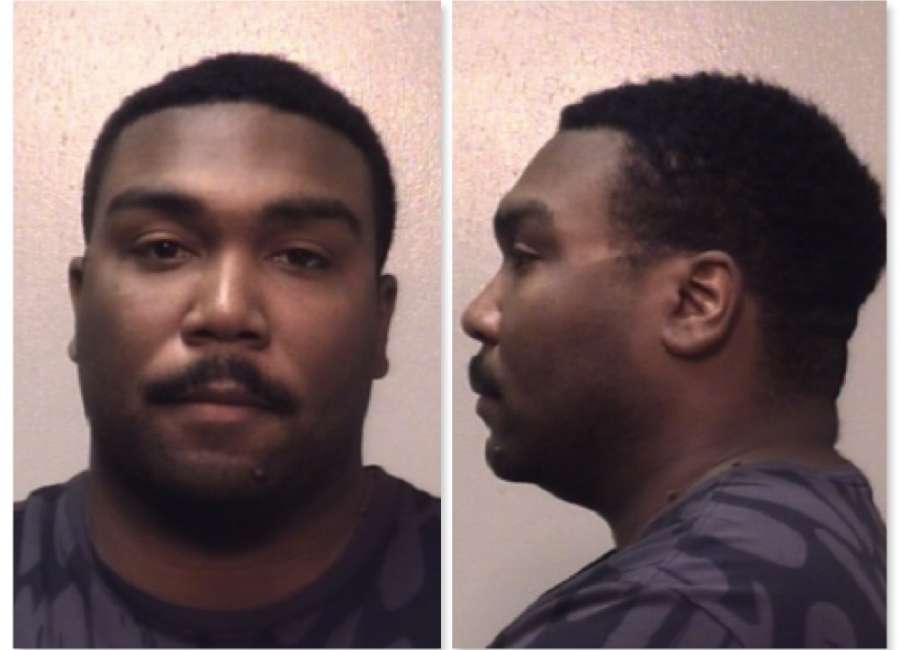 A deputy is out of job following an alleged altercation with a former family member.
Brandon Lamar Harris, 28, is currently facing charges of family violence battery (O.C.G.A. 16.5.23) following his arrest on Friday.
The incident occurred July 18 when Harris got into an argument with his ex-wife in the parking lot of the Coweta County Sheriff's Office, according to Sheriff Mike Yeager.
During the argument, Harris pushed the victim and caused her to fall down, Yeager said. The argument reportedly continued into the lobby of the bonding office where staff separated the two.
Investigators immediately began interviewing witnesses and reviewing video surveillance from the parking lot. Based on their findings, investigators determined Harris was the aggressor in the incident.
The 10-year veteran and patrol deputy was immediately terminated from the sheriff's office.
Harris was arrested Friday and later released on a $2,250 bond.
Yeager said the incident is unfortunate, but stated no one is above the law – especially those who enforce it.
"This kind of incident doesn't just affect the individual and his family, but also our entire office," Yeager said. "You hate to see anyone commit a criminal act, but no one is above the law and he'll be held accountable just like anyone else."
Harris is required to report his arrest to the Georgia Peace Officer Standards and Training Council (POST), which can suspend his certification until the situation is resolved. Yeager said his training division will follow up to ensure Harris reports the arrest.