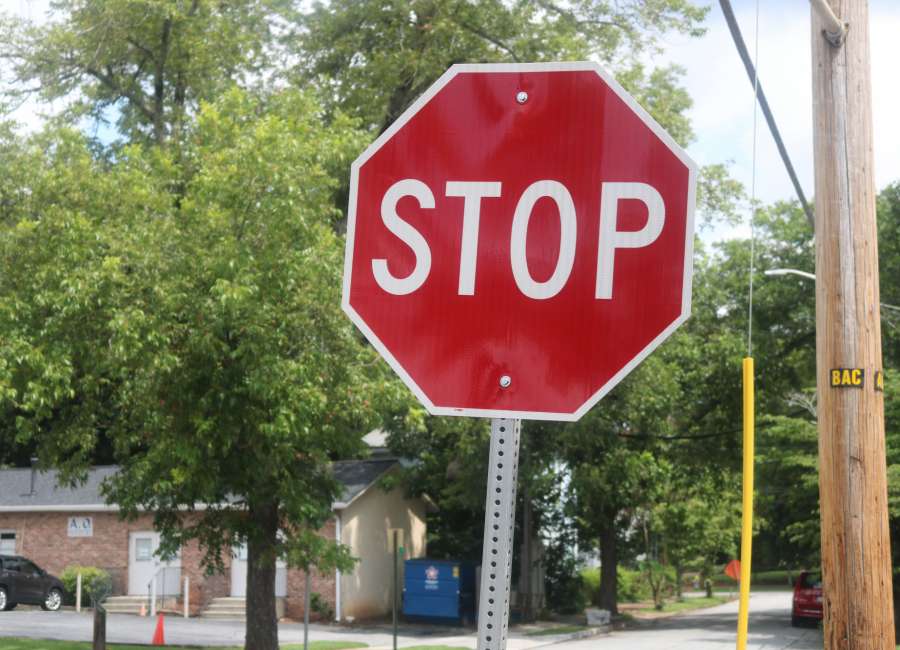 After downtown Senoia stop signs have been damaged by large delivery trucks, the city council voted to spend $11,049 on 14 new signs Monday.
The city has been having a problem with semi-trailer trucks hitting and destroying stop signs in the downtown area.
Streets that will receive the new signs are Main Street, Barnes Street and Baggarly Way.
The cost of the new signs totals $14,614, with the city being held responsible for the $11,049 chunk. The Senoia Downtown Development Authority is responsible for the remainder.
The total includes the actual signs, the shipping and the installation. The signs will be installed by Senoia Department of Public Works.
A shipping date is unknown.
As a preventative measure, the council discussed how to avoid having to buy new signs in a year's time. The council discussed citing truck drivers who are not delivering to the downtown area, but just simply cutting through the area.
The council also discussed putting up proper signage to protect the new and existing signs and the possibility of having downtown deliveries being made in a smaller truck.
All city council members approved the spending.