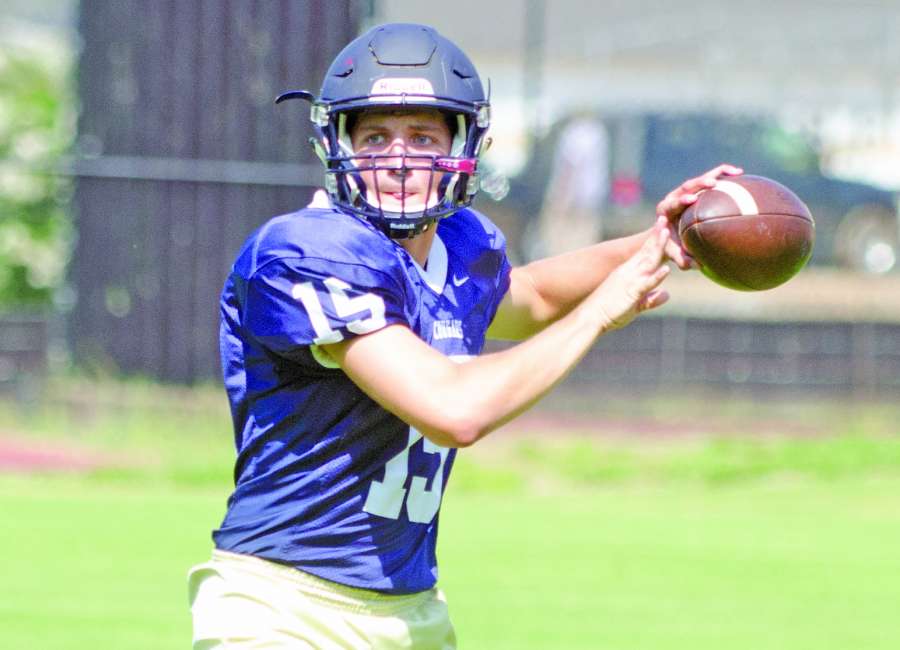 There's  plenty of excitement in second-year Newnan football coach Chip Walker's voice.
That's because the Cougars are coming off an impressive summer filled with weight training, conditioning, 7-on-7 passing drills and padded camps.
Newnan closed out its fourth and final padded camp on Thursday morning, hosting Villa Rica and Callaway.
With practice officially starting on Wednesday, it was also the end of preseason drills.
The padded camps allow more contact than the 7-on-7 passing leagues.
"You get to do a lot more stuff," Walker said. "You get the whole team involved. "It's a lot more like football."
All three teams involved in Thursday's session are considered playoff teams.
"Callaway has good players and Villa Rica has really good players.  All the teams we saw during the four days  are really good.
Now, however, the preseason is over for Cougars. Starting Wednesday teams can begin the official start of practice.
"It's on. We have just seven days in shoulder pads and then we get to scrimmage," Walker said.
Walker loved the effort of his team during Thursday's session with Villa Rica and Callaway.
" We were down some players. We had some guys hurt. I had some young guys really step up. They are understanding what we are doing. There is a lot of stuff that I was happy with," Walker said.
Newnan is coming off a disappointing 4-7 record, but Walker is optimistic things are going to turn around in his second year at the helm of the Cougars.
"It's much easier heading into this season," Walker. Everybody understands things so much better."
Newnan opens the season on Aug. 17 with a home game on the newly installed artificial turf of Drake Stadium against Chapel Hill.
They stay home the following week  against rival Northgate.
That game will mark the return of former Newnan head coach Mike McDonald, who makes his head coaching debut at Northgate.