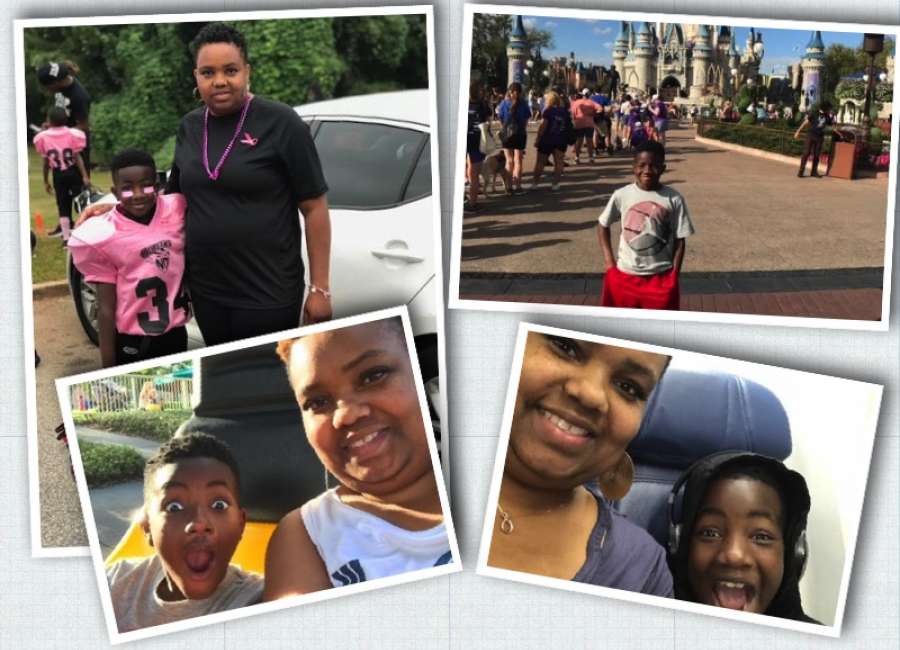 Tamika Partridge knew her chances of developing breast cancer were high.

She watched her mom battle a rare form of the deadly disease twice.
Partridge, 38, of Newnan, was tested for the BRCA gene and was faithful about doing routine self-examinations and mammograms.
But in August 2014, one of those mammograms showed something ominous on the screen.
One biopsy and a trip to the surgeon confirmed Partridge's worst fear; she was diagnosed with breast cancer.
The surgeon delivered a second blow and told Partridge she had Triple Negative breast cancer, a highly aggressive disease.
Triple Negative breast cancer means the cancer cells test negative for three hormones: estrogen receptors, progesterone receptors and HER 2 receptors.
The cancer responds well to treatment, but unfortunately, Triple Negative has a high recurrence rate, according to the website breastcancer.org.
Partridge didn't waste any time and started chemotherapy treatments right away at the Cancer Treatment Centers of America in Newnan.
Partridge also had two children to worry about; a daughter, Jasmine, then-19 years old, and a son, Javian, who was only 4 years old at the time of her diagnosis.
Jasmine was at college, but Javian was just entering pre-school.
"The only thing I could rely on was my faith. I was going to get through this, no matter what," Partridge said. "My son was right there the whole time. He was one of my biggest supporters. It was hard to know if a 4-year-old would understand that mommy is really sick, but he did. After my chemo sessions, he would get me water of the refrigerator and always ask me, 'Mommy, how you feel today?'"
Partridge finished her chemotherapy in December 2014, but still had a long journey ahead of her.
In February 2015, she had a double mastectomy and hysterectomy.
Partridge had several more surgeries after that because of complications and infections, she said. That included enduring two reconstructive operations, one of which took 15 hours, Partridge said.
The mother of two then faced daily radiation treatments for five weeks.
Javian never left her side.  
"He was always so good and understanding," Partridge said. "If he wanted to go somewhere, but I couldn't go because I had chemotherapy or radiation, he never complained.
"Since my diagnosis, there was never a summer where I could walk very far or even go swimming because I had open wounds. Last summer, in 2017, was the first time I could swim," she continued. "So I told Javian, 'You've always been perfect and took care of me, so Mommy's going to take you to Disney World.' He got so excited and kept asking me when we were going."  
Partridge, a member of the Young Survivors Coalition for breast cancer survivors, learned their next convention was in Orlando, Fla. It was also scheduled the same week Coweta County students were on their Winter Break in February.
Partridge kept the trip a secret from Javian as she scored tickets to Disney World and other major theme parks.
She surprised her now-8-year-old son with the unexpected vacation the night he and a relative dropped Partridge off at the Atlanta Hartsfield-Jackson International airport.
"He was so excited. He laughed and smiled," Partridge said. "It was Javian's first plane trip … my mom came down and surprised us. We did everything. We went to all the parks. It turned out pretty good.
"The best part of trip was seeing the smile on his face," she added. "Even if we didn't do anything else with conference, he can say, 'My mom surprised me with a trip and I went to Disney World.'"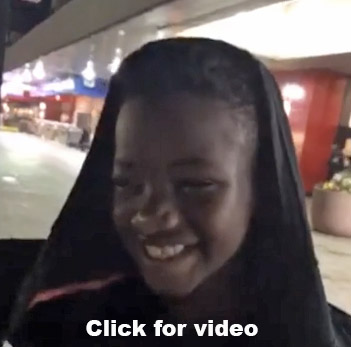 Partridge said unfortunately for single parents like herself diagnosed with cancer, the children suffer, too.
"I have breast cancer, but I wanted to do a lot more because I have breast cancer," she said. "I did not want my kids or nieces and nephews affected by this disease. I would still take my son to his football and basketball games and travel to Birmingham, Ala., to watch my nieces play basketball. I love them and would do anything for them."
Partridge, now 41, knows that effort is not possible for every single parent fighting cancer. But she soon hopes to change that.
She is planning a nonprofit organization called "Moms Survive More." Volunteers will help single parents battling cancer by taking their children to after-school activities, signing them up for athletics, buying uniforms, and much more.  
"I want to make sure other single women have a voice when it comes to their kids, and let them know they can get through this," Partridge said. "I went through it and I want to make sure I can help others, because we have a lot of life ahead of us."
The Newnan mom believes everything happens for a reason, which is why she said she'll continue to openly fight against the deadly disease.  
Partridge is on the Triple Negative breast cancer patient advisory board for the AstraZeneca pharmaceutical company, which discusses new treatments against the rare disease.
She competes in breast cancer runs and recently completed a three-day, 200-mile bike ride for the Young Survivors Coalition in Tampa, Fla.
Partridge said she also mentors new breast cancer patients.
Her efforts paid off in 2017, when Partridge was crowned as an Atlanta Falcons Dazzle and Dine Honoree.
According to Partridge, Dazzle and Dine honors breast cancer survivors for their continued effort in fighting the disease through community involvement and dedication other organizations and causes.
Among other special gifts, Partridge was recognized during an Atlanta Falcons home game. Of course, her date to the event was Javian.
Partridge is still fighting the cancer that may be lurking within her body.
While her doctors tell her there is "No Evidence of Disease," or NED, she is not considered to be in remission from cancer.
Partridge also faces a third reconstructive surgery in the next few months.
She said she continues to draw strength from the faith she learned from her grandmother and aunt, who passed away, and of course, from Javian.  
"My son is strong believer …  he knows God has our back, too. I know if I keep my faith strong, I'll get through this," she said. "Cancer is not a death sentence. It doesn't mean you're going to die. Faith is a big thing. It's taught me to live intentionally for myself and for my family."