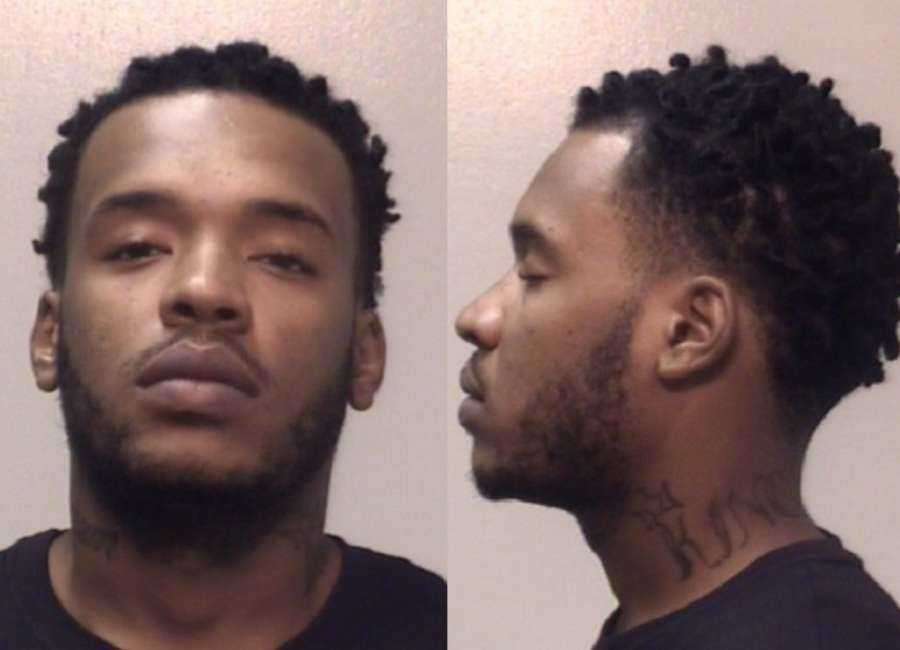 Michael Lewis Boykin Jr., 24, is no stranger to the Coweta County Judicial Circuit.
For the second time in almost two years, Boykin was indicted for allegedly shooting a man outside his home.
In June, a Coweta County Grand Jury indicted Boykin on charges of aggravated assault, aggravated battery and possession of a firearm by a convicted felon during the commission of a crime.
According to arrest warrants, Boykin reportedly shot Randy Cortez Snelling, aka "Lil Randy," with a small caliber gun at a residence on Cliff Circle in August 2017.  
Boykin then fled the scene but was later captured by the U.S. Marshals Southeast Regional Fugitive Task Force in Atlanta, according to Newnan Police Deputy Chief Mark Cooper in an earlier interview.
Snelling was airlifted to Grady Hospital.
He survived the shooting, but the bullet allegedly entered Snelling's chest and left fragments near his spinal column and in his liver. Doctors were not able to remove all the shards, according to court documents.
The August 2017 incident was not the first time Boykin was accused of shooting someone.
In July 2014, a Coweta County Grand Jury indicted Boykin and three other people in the shooting of Vantorius Krishad Dixon.
In that case, Boykin was charged with criminal attempt to commit murder, aggravated battery, aggravated assault, three counts of violating the street gang terrorism and prevention act and influencing a witness and  conspiracy to commit influencing a witness.
According to the indictment, Boykin and Walter Lee Ponder Jr., aka "Flood," shot Dixon several times in March 2014.
Dixon's injuries included a severely disfigured liver, spleen, small intestines, stomach and lungs, the documents stated.
The indictment alleged Boykin and Ponder were both members of the Gangster Disciples criminal street gang.
Boykin and two other defendants, Christopher Hinton and Dawn Nicole Workman, reportedly offered the victim money to prevent him from testifying in court, the documents read.
In August 2015, Boykin pleaded guilty via an Alford plea to charges of aggravated battery, aggravated assault, one count of Violating the Street Gang Terrorism and Prevention Act and conspiracy to commit influencing a witness.
According to court documents, Boykin was sentenced to a total of four years behind bars.
Boykin was paroled less than two years later in April 2017 – just four months before he reportedly shot Snellings.
Currently, Boykin is behind bars at Georgia Diagnostic and Classification Prison in Jackson, according to court documents.
He is already fighting the accusations against him, including two new charges for unlawful acts in a penal institution and simple battery.
In October 2017, Boykin allegedly wrote a letter to the Coweta County Clerk of Courts office.
In the letter, which is attached to his court file, Boykin claimed he never received a preliminary hearing on the new charges against him.
"I don't know if they (Coweta County District Attorney's office) is trying to handle both (cases) together or not, but if that's the case, tell 'em don't try it because it's a violation of my rights … please stop while you're ahead," Boykin allegedly wrote.
"Please, let's handle everything the right way, because this is not cool," Boykin continued.
According to the Coweta County Court docket, Boykin is set to appear in Coweta Superior Court next week.