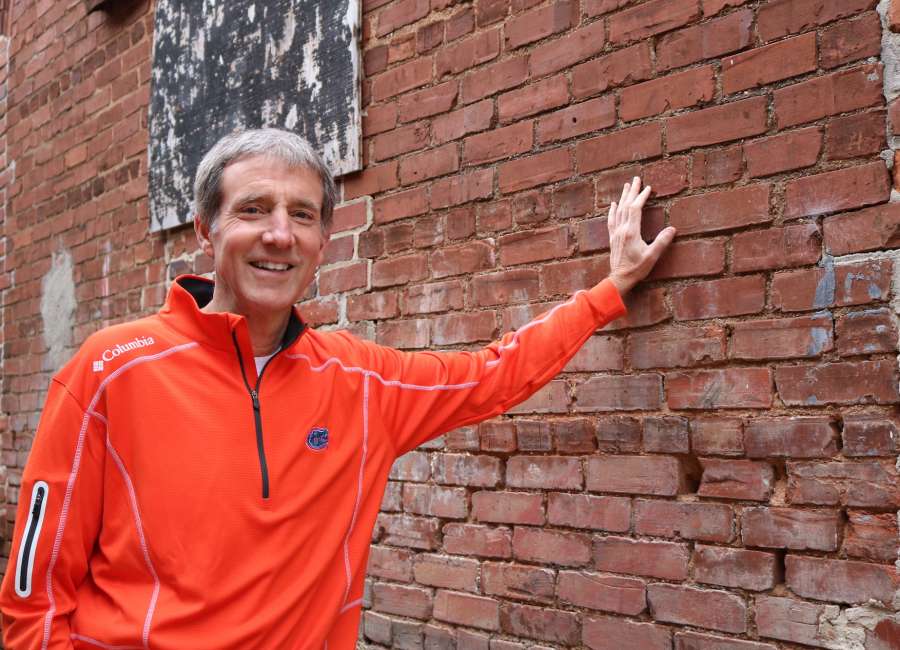 By the time you read this I will not have won the Peachtree Road Race (PRR) for the 40th year in a row.  
When people find out how many times I've run the PRR they invariably ask me if I've ever won.   When I tell them "everyone's a winner at Peachtree," I can smell the disappointment oozing from their pores.  
When I counter by telling them that running Peachtree isn't comparable to firing a shotgun blindly at a flock of geese – you know, chances are good you'll "win" by hitting one regardless of your aim – it doesn't seem to lessen the impact of me failing to win the race at least once in four decades of trying.
Although earning a 'Top 1,000" finisher mug for 11 years in a row, I never ran fast enough to earn a coveted spot for the awards ceremony following the race in Piedmont Park.    
When I first moved to the Atlanta area in 1979, I went to a local running store to register for the PRR and told the young man behind the counter I wanted to run for the Atlanta Track Club.  He asked me what my times were for 10-kilometers – 6.2 miles, the distance of the PRR – and when I – proudly – said I could regularly break 40 minutes he seemed disappointed. Apparently he thought I wanted to run for the ATC's competitive team, which meant I was capable of running 10K's eight or nine minutes faster.    
Flash forward 15 years and I was running for the ATC's competitive team.  Well, the men's masters team anyway – for those 40 years or older.   I ran for them for almost a decade until I transitioned to running races of distances far longer than 10 kilometers and lost some of my speed at the shorter distances.  
Ironically, the year I won the men's national championship in the 24-hour run was the year I no longer ran fast enough to qualify for the competitive team.
But that didn't dampen my spirit to run the PRR.  I realized my faster days were behind me when I ran my slowest Peachtree in many, many years in 2006 – a little more than a week after I had run 100 miles in the mountains of California.  
My legs were hammered, and after coasting through the first three miles of Peachtree – mostly downhill, the heat, hills and humidity of the last three miles took their collective toll. It was on that day that I knew I would never run another competitive Peachtree Road Race.  
And I was OK with that.  I set new goals: Running my time in years – i.e. 55 minutes when I was 55, running with friends and learning what it would be like to start at the very back of all 60,000 runners in the race. It's exactly like they say: If you're not the lead dog, the view never changes.
So while I won't win the Peachtree Road Race for the 40th year in a row, I'd like to say that it's been a good run.  Next year when the PRR celebrates its golden anniversary, I can't say for certain I'll be there, but I do know of one gentleman who wouldn't miss it for the world.
That would be the incredible Bill Thorn, the only person who has run every Peachtree Road Race since the inaugural in 1970.  
Bill is a personal hero of mine, not only for his running prowess but also because of his career as the uber-successful cross country coach of Landmark Christian School in Fairburn.  In fact the "Bill Rose" character in my book, "Best Foot Forward" is my personal tip-of-the-hat to Coach Thorn.
And next year, when he crosses the finish line of the Peachtree Road Race for the 50th time, I'll take a little bit of comfort in knowing that even the distinguished Bill Thorn still hasn't hit a goose with his shotgun either.    
Scott Ludwig lives, runs and writes in Senoia with his wife Cindy, three cats and never enough visits from his grandson Krischan. He can be reached at magicludwig1@gmail.com