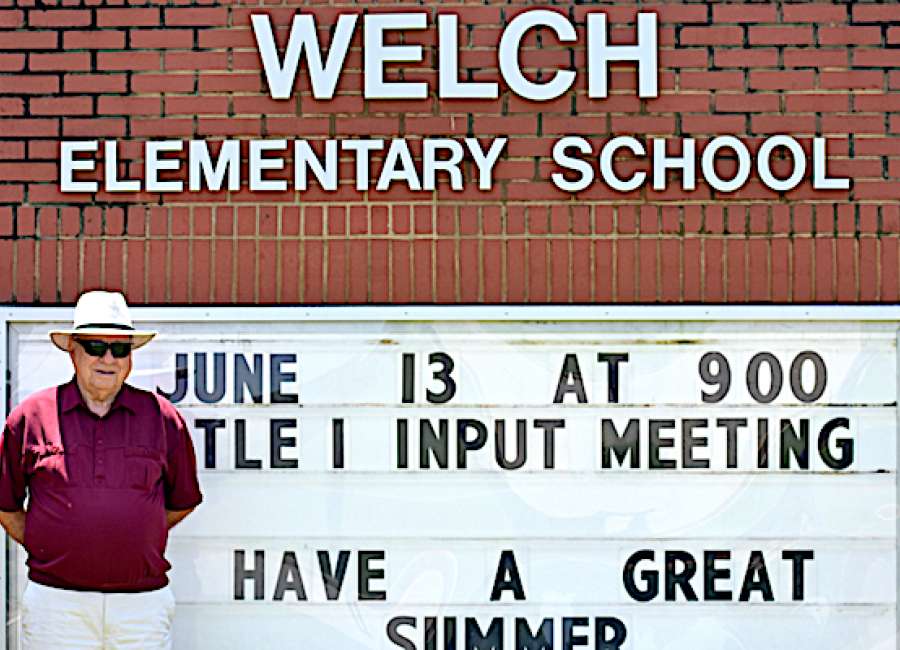 If you've spent as many years serving Cowetans as Bobby Welch has, sometimes you have to retire twice.
That's exactly what Welch did, stepping down as executive director of the Rutledge Center June 1. But by the time he settled in for his 20-year stint at Rutledge, Welch already had retired once – in 1994 – after a 33-year career with the Coweta County School System. 
Welch had been on Rutledge's volunteer board of directors for 10 years when he unintentionally crashed the "secret" board meeting that would shape two decades of his career.
"We were having our annual picnic for clients. When I got to the picnic, the board was already in session," Welch said. "I thought that was unusual, because I was chairman at the time."
The board asked him if he'd consider resigning from the board to become Rutledge's executive director. After taking a night to think about it, Welch called and accepted the position.
"They asked me to commit to five years, so 20 years later, I retired again," he said.
Welch's time as head of the Rutledge Center – which partners with the community to provide services, support and job training for people with disabilities – has been the latest in his long career in education. Sandwiched between Coweta schools and Rutledge was a three-year consultancy during which he helped establish 11 Georgia Youth Science and Technology Centers.
When Welch and his wife, Geraldine, first came to the Coweta County School System, it was August of 1962, early in a decade during which massive change would occur in public education. Over the next three years, Welch taught at Elm Street School and Newnan Junior High while he earned his master's degree from the Auburn University School of Administration.
"At that time, you were required to have three years of teaching to become an administrator," Welch said.
So the couple lived in Auburn and went to school for three summers, coming back to their Newnan home on weekends, until Welch was eligible for his first principal's job, at Arnco-Sargent Elementary School in 1965. He became principal of Elm Street in 1966 and remained there until the city and county school systems – which had operated separately until 1969 – merged and Welch moved to Western High School.
It was the beginning of huge changes for local students, and for the local community.
"That was the year that we started desegregation," said Welch, who moved from Western to the school system's central office in 1970 so he could develop a personnel department and a plan to manage the process. "We had some token integration in 1966, just a handful of black students transferring into previously all-white schools – no white students transferred to black schools. But then it was supposed to be 68 percent to 32 percent, white to black…"
Welch became assistant, then associate, to Dr. Robert Lee, a longtime superintendent of Coweta Schools. When Lee retired in 1986, Welch was named his successor.
"I enjoyed working with him, and I learned a lot from him," said Winston Dowdell, who was an assistant superintendent under Welch. 
Dowdell, now retired, currently serves on the Coweta County Board of Education. He credits Welch – whose name graces one of the school system's 19 elementary schools – with establishing mentor and after-school programs for Coweta County students, among other initiatives still in use. As for Welch, he says the relatively smooth transition during desegregation stands out as one of the biggest accomplishments he was part of during his time with Coweta schools.
"I'm sure we could have done some things better," Welch said. "But that's one thing we did that was amazing to me."
After Lee appointed Welch to head up the desegregation effort, every employee in the school system – including food service workers, custodial staff members, bus drivers, teachers and administrators – joined a committee of their choice. They joined 100 senior high school students to make decisions on everything from science programs to homecoming queens and class rings for the new, integrated schools and student bodies, and each committee presented a monthly report to the board of education.
"They had to sign off on everything we recommended," Welch said. "I look back now and think how lucky we were to have a board put us out there on the line and follow through with it. They approved every one of our recommendations, and we had a very smooth desegregation."
While the initial desegregation happened relatively early in Welch's administrative career, Dowdell said the former superintendent proved over the years to be an effective day-to-day leader in both the school system and the community throughout his years as superintendent.
"He treated all employees with respect, and he had high expectations for system employees," Dowdell said. "He was very highly thought of. And I don't care what they had going on in the community, he was always present. He was a great person, and he still is."
Welch's plans now that he's retired, again?
"I've got five grandchildren, and that's my time right there," he said.