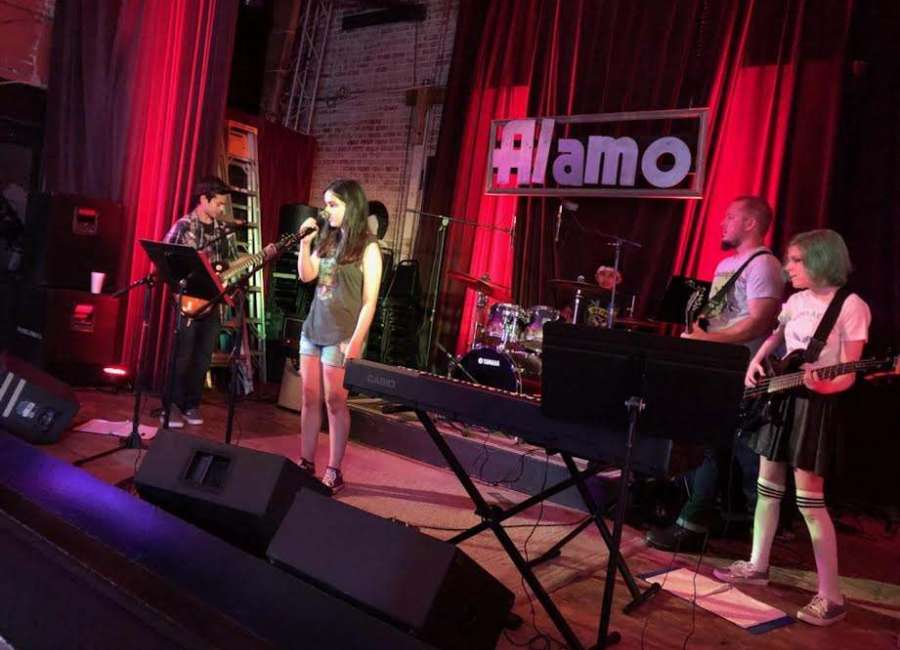 Some pint-sized musicians became rock 'n' roll sensations for a night as they hit the stage inside The Alamo.
The children were participants in Musicology's Rock Band camp.
For one week, campers honed their skills on their instrument of choice, such as guitar or drums. The young musicians chose songs and practiced together as a rock band, with some students also singing lead vocals.
The camp week ended with students rocking out on stage during a graduation concert for family and friends.
Musicology will offer another Rock Band camp beginning on July 9, as well as a week-long bluegrass camp starting July 16.
According to Musicology Owner Doug Kees, campers will focus on the bluegrass style and technique.
Both camps are open to students of all ages, who have at least six months experience on an instrument.
Each camp will end with a graduation concert so musicians can show off their newfound skills to family and friends.