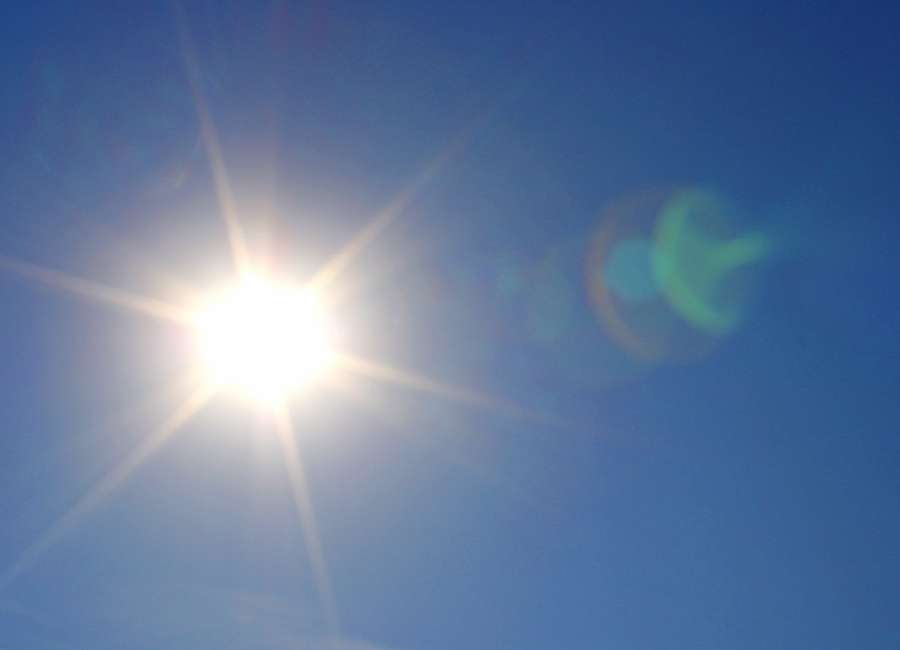 While the official start of summer isn't until Thursday, June 21,  temperatures around the southeast region continue to climb.
According to the National Weather Service, Coweta County will remain into the low–to–mid 90's through Friday. However, those numbers do not reflect the heat index, meaning what the temperature really feels like outdoors.
The heat index takes into account the outside temperature combined with the humidity. The higher the heat index, the hotter it feels outside, which could pose problems for folks working or exercising outdoors.
The emergency department at Piedmont Newnan has recently experienced an increase of patients complaining of heat related illnesses, according to Dr. Van Baker, medical director of emergency services at Piedmont Newnan.   
The most common illnesses are heat exhaustion and heat stroke.
According to Dr. Baker, symptoms of heat exhaustion include exhaustion, confusion, dark colored urine, dizziness, fainting, fatigue, headache, muscle cramps, nausea, vomiting and diarrhea.
Symptoms of a heat stroke are having a body temperature over 104 degrees, altered mental state, delirium, seizures, sweating, nausea, vomiting, flushed skin, rapid breathing, racing heart and a headache.
Baker said there are ways to prevent people from becoming overheated, such as doing outdoor work early in the morning or in the evenings.  
"Keep liquids in fridge and drink (healthy liquids) multiple times a day to stay hydrated," he said. "Wear light, cotton clothes when outdoors."
If a person is outside and begins to feel ill, Dr. Baker added, "Go inside with the air conditioning and stay low to the floor, as heat rises. Mist your clothes with water and drink plenty of cool water."
"Drink more water than usual. Don't wait until you're thirsty. Thirst and muscle cramping could mean you're already becoming dehydrated," said   Jay Jones, director of the Coweta County 911 center and the Emergency Management Agency.
 The people most susceptible to heat related illnesses are young children, the elderly, people with chronic diseases and folks who have consumed copious amounts of alcohol, Baker said.
The heat and humidity are not the only summertime health related issues people need to be aware of.
The Georgia Department of Natural Resources, Environmental
Protection Division has issued a Code Orange Air Quality Alert for Atlanta and the surrounding areas for Wednesday, June 20.
This alert includes Coweta County.


According to the National Weather Service, under Code Orange conditions, the outdoor air quality could be unhealthy for some people, such as children and people with heart or lung disease.
Folks that fall into that category should limit prolonged outdoor exertion until the late afternoon or early evening, stated NWS officials.