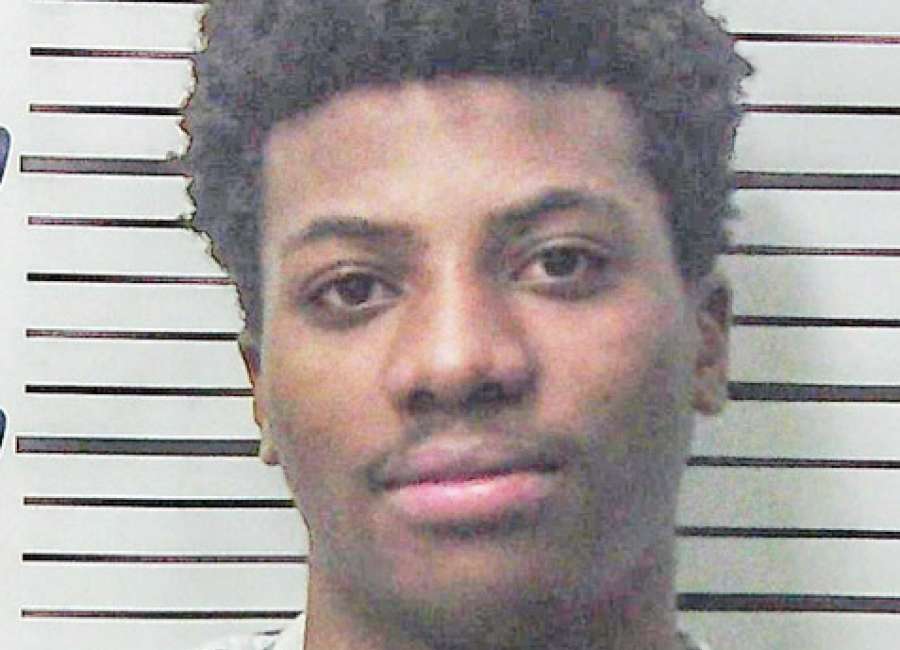 One of four teens accused of burglarizing a murdered Meriwether County woman's home will spend the next seven years behind bars.
Sanquavious Keontrell Cameron, 19, of Hogansville, pleaded guilty Wednesday afternoon in a Meriwether County Superior Courtroom in Greenville.
Cameron was charged with first degree burglary, identity fraud and financial transaction card theft.
Presiding Superior Court Judge Bill Hamrick sentenced Cameron to 15 years to serve 7 years in prison. The teen will serve out the remaining time on probation, according to court documents.
Hamrick also ordered Cameron to pay restitution to Dorothy "Dot" Dow's family in the amount of $1,500.
Once released from prison, Cameron must stay away from the victim's family and their blueberry farm in Grantville.
According to the Meriwether County District Attorney's office, Cameron, Cortavious Deshun Heard, 19, of Grantville, Mina Christine Ellery, 18, of Newnan and Angel Latrice Harmon, 18, of Newnan, broke into 83-year-old Dot Dow's house on Aug. 2, 2016.
The group reportedly stole a purse that contained Dow's debit card, the indictment stated.
Two days later, Dow was attacked inside her home and beaten before being doused with an accelerant and set on fire.
She later died from her injuries in an Atlanta area hospital.
According to the state, Cameron was not present in Dow's home the night she was assaulted and did not play a part in her murder.
However, Cameron was on probation when he burglarized the elderly woman's home.
The teen was charged in 2016 with possession of a pistol or revolver by a person under age, crossing guardlines with a weapon, liquor or drugs and possession of marijuana less than one ounce, according to court documents.
Hamrick sentenced Cameron to 5 years to serve 3 years behind bars. The sentence will run concurrent, or at the same time, with the previous conviction.
Cameron is the third person connected to the Dow case to make a negotiated plea deal with the state.
In December 2017, Justin Pierce Grady, 39, and Cortavious Deshun Heard, 19, pleaded guilty to four felonies, including malice murder, theft of an emergency alert necklace Dow could use to summon help, home invasion and aggravated assault.
The two men also agreed to testify against Harmon and Ellery in future trials.
The two teenage girls were to appear in Meriwether Superior Court on Wednesday morning, but the prosecutor and both defense lawyers told Hamrick they needed more time to talk to their respective clients.  
The state asked the case be continued until July.
Ellery and Harmon were each indicted for malice murder, felony murder, two counts of aggravated assault, armed robbery, home invasion, three counts of first degree burglary, three counts of aggravated battery, hindering an emergency telephone call, tampering with evidence and possession of a firearm during the commission of a felony.
The women were also charged with first degree burglary, identity fraud and financial card theft.
The continuance of Ellery and Harmon's case and Cameron's guilty plea comes almost two years after Dow's death.
According to Meriwether County Sheriff Chuck Smith, Cameron spent 668 days in jail before pleading guilty in court on Wednesday.