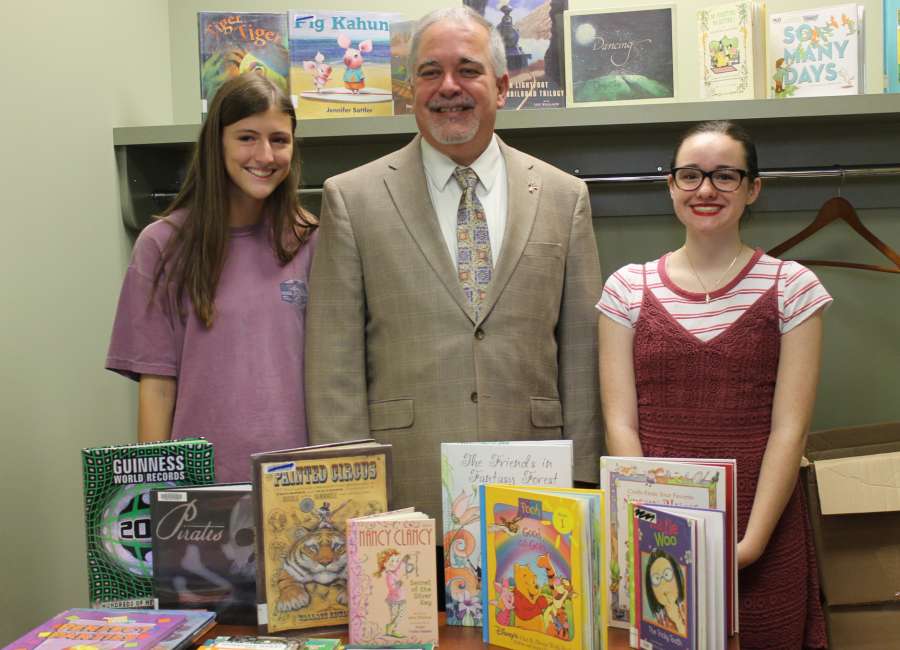 The state school superintendent for Georgia, Richard Woods, spoke at the Coweta County Library System's summer reading kickoff at the Central Library on Monday.
The summer reading theme for 2018 is "Libraries Rock," and Woods spoke on the importance of reading, especially during the summer.
"My mother always made sure that I was reading and during the summer as well, where I spent my time was at the library," Woods said.
After Woods spoke, Dr. Magical Balloons used balloons to make musical instruments, keeping to the theme of "Libraries Rock."
Some other guests of the kickoff included Ben Carter, assistant state librarian of Georgia and Georgia State Sen. Matt Brass.
The Georgia Department of Education is working with Georgia Public Library Service to host summer reading kickoff events, like the one at the Central Library, and they hope to distribute 100,000 books across the state.
The Superintendent's Student Advisory Council handed out some of the free books at the kickoff event at the Central Library.
"Reading is probably the most important thing that you can learn while you're in school because it will open up doors to anything in any place you want to go," Woods said.