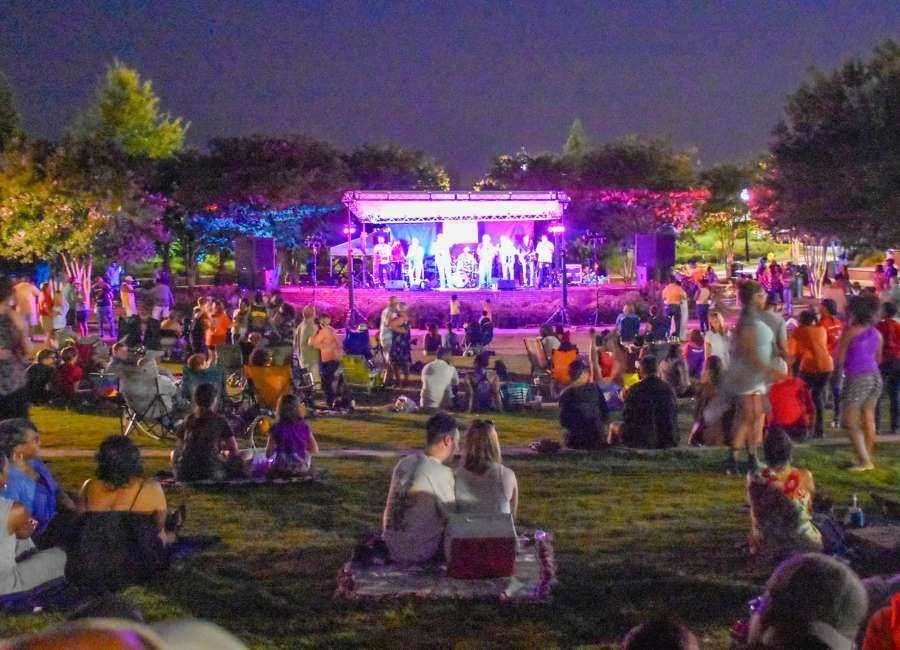 The sweet, soulful sounds of jazz will soon fill the night sky around Greenville Street Park in downtown Newnan.
The Newnan Cultural Arts Commission is fine-tuning details for the annual Jazz in the Park event, which is set to begin on Friday, June 8 at 7:45 p.m.
Vocalist Robin Latimore and her band, "The Bad Boys," will be kicking off the Jazz in the Park series.
Guests are urged to bring blankets and chairs to Greenville Street Park and enjoy the show.
Food trucks will also be set up near the park.
Jazz in the Park will also coincide with the Main Street Newnan "Summer Wined-Up" event, which will begin at 5 p.m. that same evening.
Folks will walk through 25 different downtown host locations, both businesses and restaurants.
Merchants will provide guests with hor d'oeuvres and a variety of white, red and specialty blend wines for guests to sample.
All of the Summer Wined-Up hosts will extend their business hours to all guests, both drinkers and non-drinkers.
Tickets for the event cost $30 and can only be purchased online at
The Jazz in the Park event is free.
For more information about the summer lineup, visit www.cityofnewnan.org .