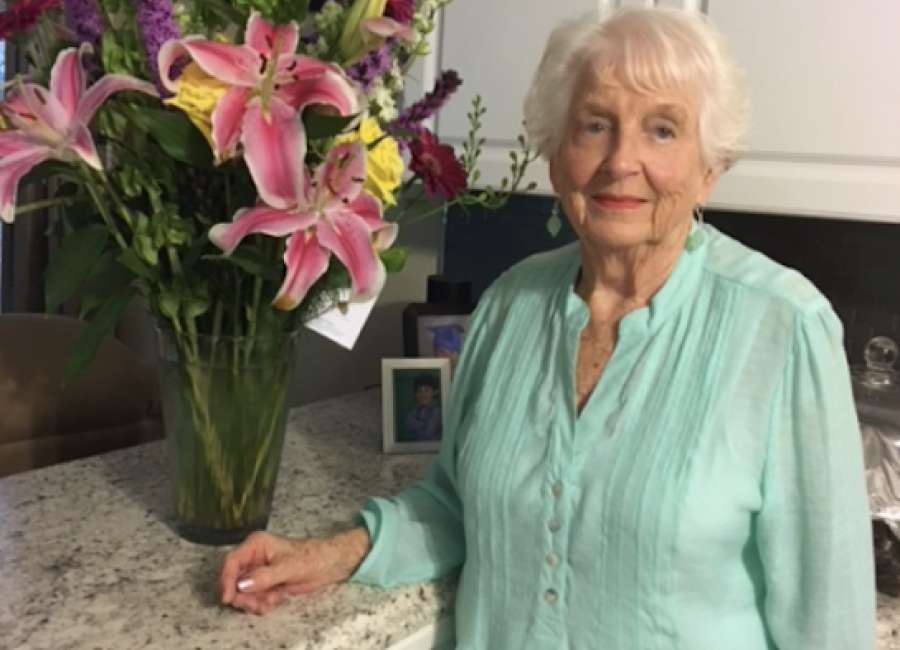 I want to nominate my sweet friend, Nancy Burks, for Senior of the Week. I met Nancy in 1982 as she interviewed and hired me for a customer service position at C&S Bank. I learned that Nancy began her banking career in 1958 at C&S as a safe deposit box attendant. In 1980, she became the first female branch manager, which was a huge accomplishment in a male-dominated industry at that time. She retired in 1986 and remains very active in this community.
Nancy was married to her high school sweetheart, Clinton Burks, for 71 years until his death last July. They have two children, Tony and Debbie. Nancy is an excellent cook and an avid golfer, taking up the sport in her 40s, and has had four holes-in-one on three different courses. She is currently a member of the Senior Women's Golf Association.
She was a member of the Pilot Club, Civitan Club, and has served on the board of the Rutledge Center – an organization supporting adults with developmental disabilities – for close to 40 years.
Her diligence, kindness and strong work ethic have been an asset to all of us that love and care for her. When you have Nancy as your friend, you have a friend for life.
Submitted by: Christine Kendall