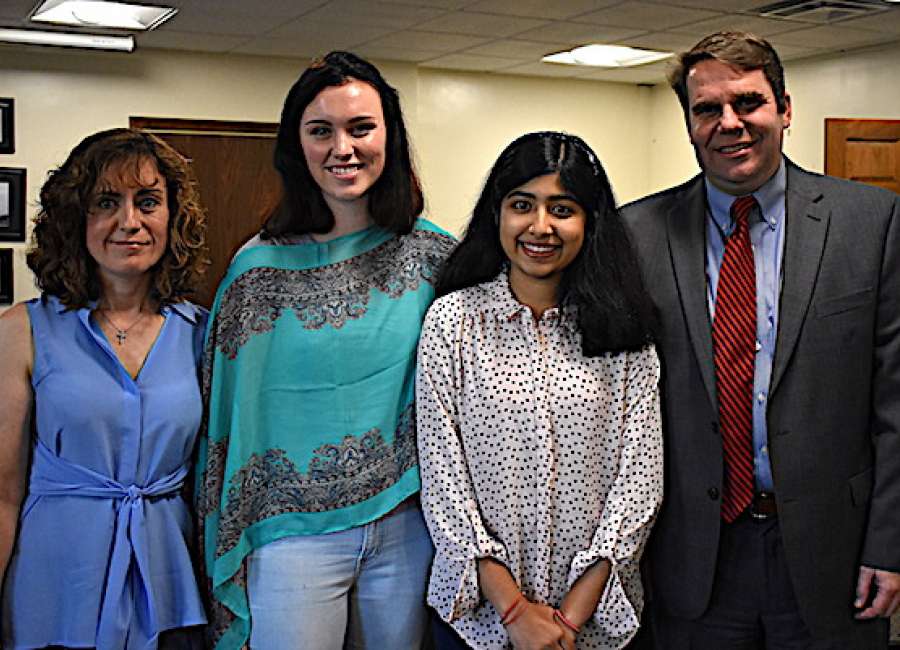 Northgate High School's Arthi Shankar and Ashley Dombrowski were recognized by the Coweta County Board of Education at its June meeting for their first-place win in the Georgia Science Olympiad.
Shankar, Northgate's 2018 salutatorian, and Dombrowski, a rising senior, took first place in the anatomy category of the Science Olympiad, held at Emory University.
They beat 40 teams to place first in the anatomy portion of the event, and it was the second year in a row the duo – a junior and senior at the time of their 2018 win – dominated the competition.
"That is a very rare accomplishment," said Dr. Donald White, the Coweta County School System's science content specialist, who introduced the students to board members at Tuesday's meeting.
Shankar and Dombrowski were accompanied by Northgate teacher Orla Thomas, their Science Olympiad coach, who also was recognized at the meeting. Northgate teacher Mary Grace McCord, who was not present, serves as a Science Olympiad event coach.