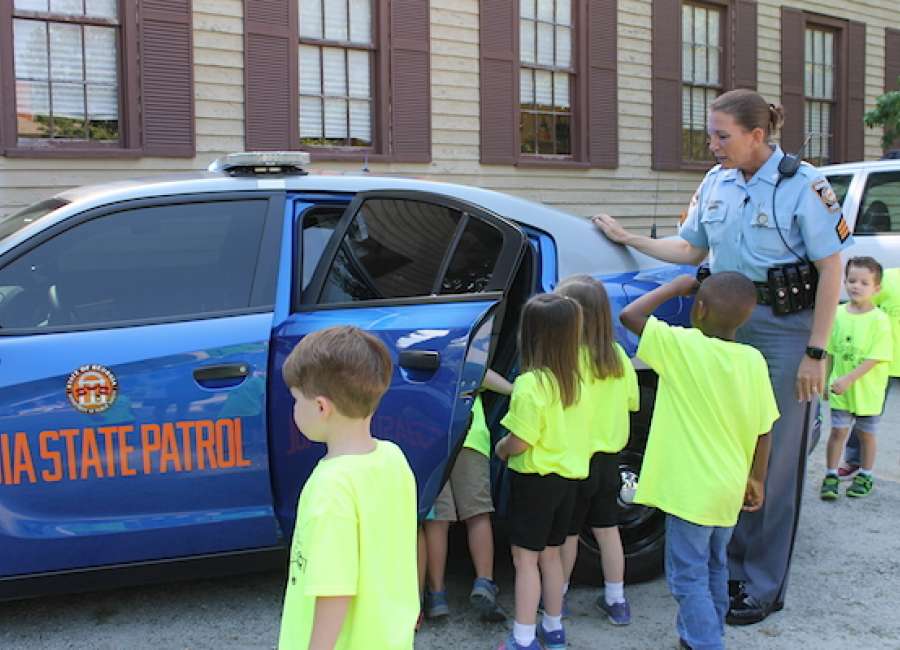 The ChildrenConnect museum held the graduation ceremony for their first week-long Safety City Camp on June 8.
Mayor Keith Brady handed out certificates to the 15 children who participated in the weeklong camp and were wearing the safety vests and hats they decorated.
Over the week, campers learned about a different safety topic every day including police safety, electrical safety, poison safety, fire safety and road safety.
Each day they had guests from departments like the Newnan Police Department and the Georgia Center for Poison Control to teach the campers about their job and how to practice safety.
At the ceremony, Brady quizzed the campers on what they learned over the week by asking them four questions including: Do you talk to strangers? What do you do if your clothes are on fire? Who do you call in an emergency? What do you do if you see something that might be poison?
The campers answered each of the questions loudly, signaling that they learned about necessary safety measures over the week.
The museum plans to hold the safety city camp annually and expects it to grow every year, according to Laura Mattia, director of marketing and community outreach for the ChildrenConnect museum.