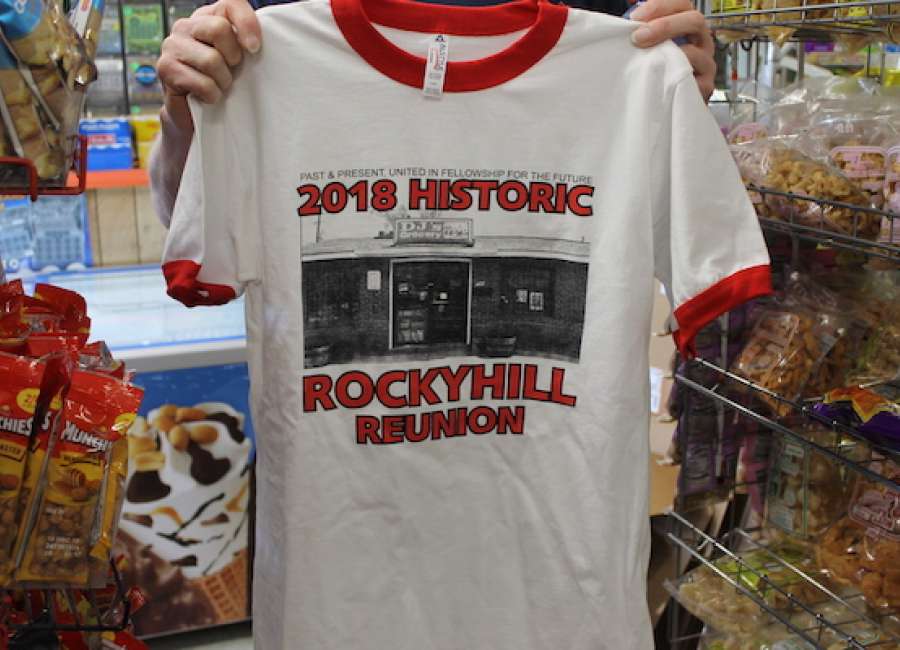 The fifth annual Rocky Hill Reunion will take place at Lynch Park on July 28.
Every year for the reunion, a historic business in the community is chosen to be featured on the T-shirt for the event, and this year the business is DJ's Grocery.
DJ's Grocery has been operated at 140 W. Washington Street since 1986 by Roy "Dusty" Jones.
"Mr. Dusty is a good person. He's been in the community for so many years, and I choose for us to get Mr. Dusty. Because he was a big supporter of the first Rocky Hill Reunion," said Betty Richardson, one of the reunion organizers.
This year, 300 to 400 people are expected to attend the reunion, according to Richardson.
Different organizations donate food so that there is plenty of food for the large crowd that the annual event draws, according to Richardson.
In addition to food and fellowship, there will be field day activities such as sack races, tug of war and musical chairs for the children to take part in, Richardson said.