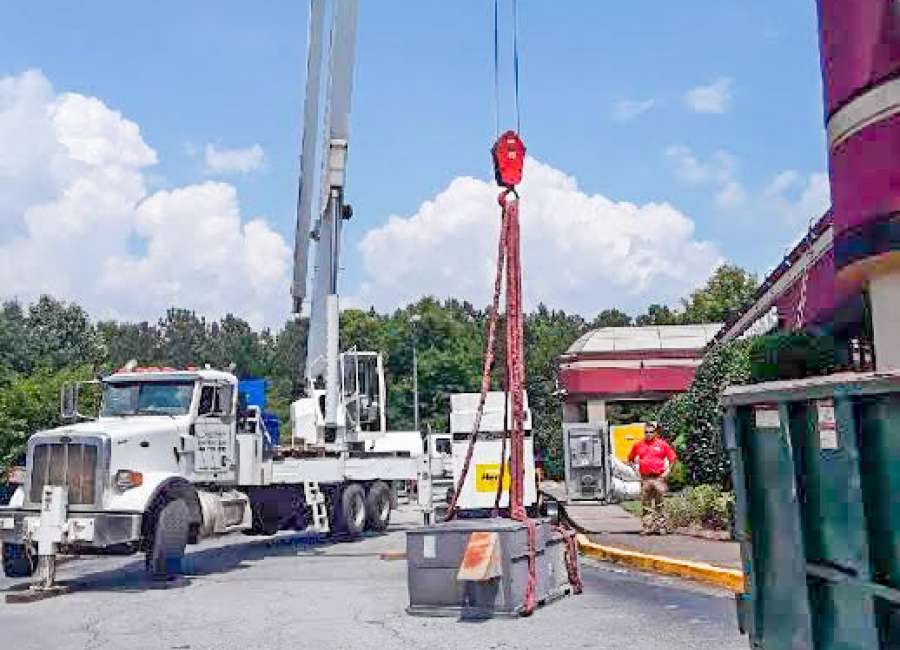 The Junction Lanes Family Entertainment Center at 141 Newnan Station Drive may have some lights on inside the building, but the doors will remain closed to the public at least through Wednesday.
According to Junction Lanes, a city engineer allowed power to be restored to the structure on Tuesday.
Crews are currently testing certain systems within the building to make sure everything is in working order.
Employees with Beluk Construction of Sharpsburg were still on site Tuesday morning, removing damaged sections of the structure where a small portion of the building's roof caved in Friday evening during a heavy rain storm.   
Junction Lanes Owner Ryan Huber said the buckled roof broke a sprinkler line inside the facility, causing more water to pour into the mini golf portion of the building.
The bowling alley, arcade and Depot Grille were not affected during the collapse.
All the damage was isolated to the mini golf section, Huber said.
While it may be awhile until the mini-golf area is restored and ready for play, Huber hopes the other sections would be open for business no later than Friday.
According to Junction Lanes, a city engineer will need to authorize the building to be reopened to the public.
"We have made some good progress over the last couple days. The city engineer allowed us to restore power and systems are now being tested. We will NOT open for business on Wednesday as we are still waiting for authorization to reopen. Thursday is still possible, but Friday is most likely."