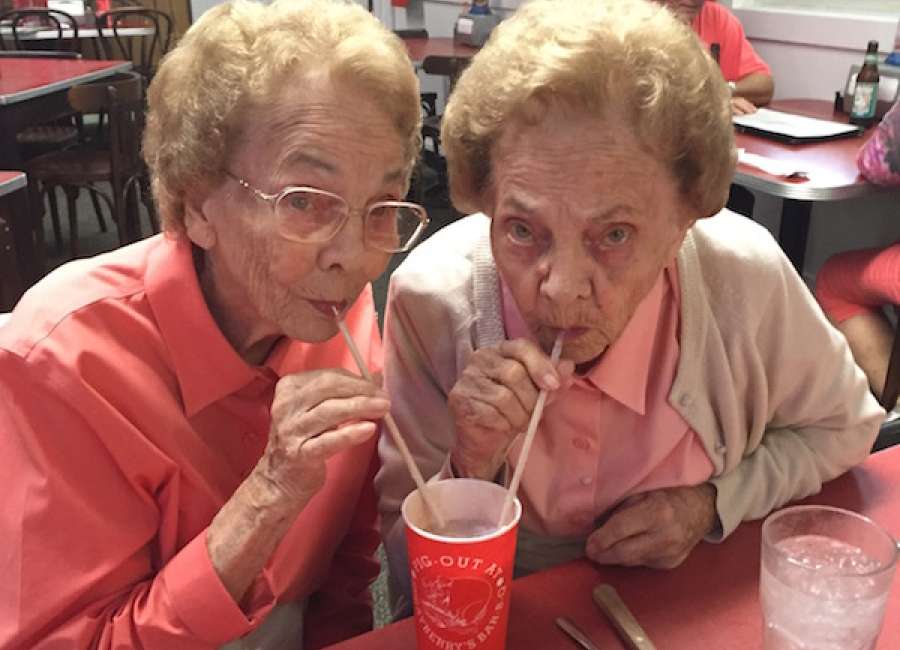 Mary Weddington and Martha Bronar are twin sisters who live in Newnan and will celebrate their 95th birthday on July 10.
The twins were born at home in Columbia, Ala., in 1923. Their parents had three other children, two boys and a girl, according to Anderson.
They grew up on their family farm called Eleven Oaks. In 1941 they graduated from Columbia High School, according to Anderson.
Then, they both attended Huntingdon College in Montgomery, Ala., and graduated in 1945. They both taught at an elementary school in Mariana, Fla., until they each married.
Weddington married lifelong Newnan resident Jimmy Weddington in 1948. He owned the Chevrolet Oldsmobile dealership for many years, according to the Weddington's daughter, Ann McQuilken.
Bronar has two children, two grandchildren and four great-grandchildren. Weddington has two daughters and one son (deceased), four grandchildren, five great-grandchildren and another great-grandchild that is expected to arrive in October, according to Anderson.
The twins are both widows and have lived together for the past 11 years. They spend the winter months in Cocoa Beach, Fla., and the warm months in Newnan, where Weddington has lived since 1948.
To celebrate their birthday, they will be taking a trip to Highlands, N.C., and Weddington's daughter Jane Anderson will also be joining them.
"We are all looking forward to the cooler temperatures, beautiful scenery and wonderful food that will make up this special birthday celebration," Anderson said.
Some activities they enjoy include reading, going out to eat, taking trips and spending time with friends and family.