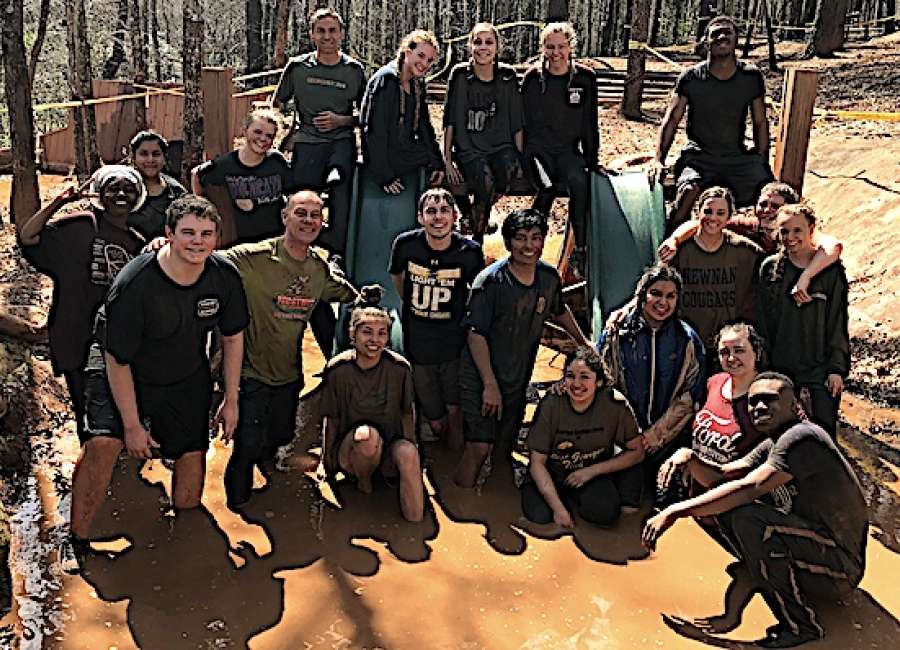 Newnan High School Jobs for Georgia Graduates and Ambassadors of Newnan High School participated in the Second Annual Leadership Retreat at the FFA-FCCLA Georgia Center in Covington recently
Students met with Brandon Bennett, the senior talent recruiter at Truett's Chick-Fil-A for breakfast and to hear Bennett speak about his experience with Chick-Fil-A, according to Newnan High School's career coordinator, Gaines Coker.
Bennett also talked about employment and career opportunities and the history of Chick-Fil-A and its founder, Truett Cathy, according to Coker. Students also had the opportunity to hike up Stone Mountain.
The group learned about communication, trust and team building through going through a mud obstacle course. According to Coker, they also heard from guest speakers Mack and Ria Story from Top Story Leadership.
Students played basketball and volleyball and talked about what they learned over the weekend while enjoying a campfire and smores, according to Coker.