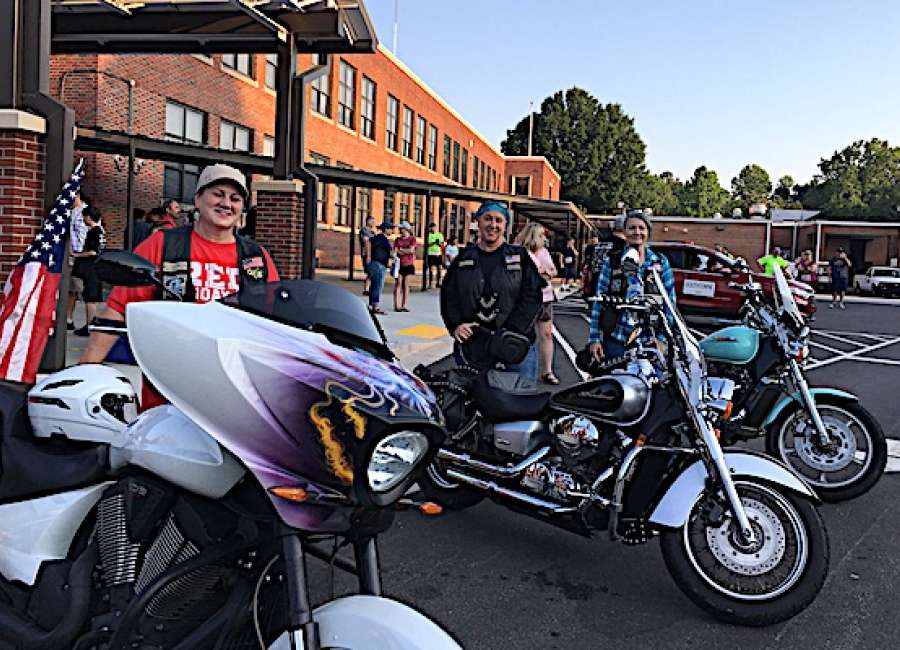 Newnan High School's history and social studies department recently held its fourth annual Vet Connect Veterans Relief Fund 5K and one-mile fun run and dog walk.

All proceeds from the annual event benefit the Veterans Relief Fund for Newnan VFW Post 2667 and American Legion Post 57. More than $30,000 has been raised in the event's history which has helped pay bills, purchase service animals and meet other needs of men and women who have served in the armed forces.
Organizers announced on Memorial Day that the race will be moved from May, when it is usually held, to November. Newnan High School history teacher Frank Henderson said there are lots of running events in May, and that moving the event to November will allow the school to presenting donations around Veterans Day each year.
Henderson talked about the origins of the student project at annual Memorial Day ceremonies at McKoon Funeral Home and thanked the community for its support.
"We could not do this without sponsorships," Henderson said, noting almost 30 companies and individuals have financially sponsored the project.
In addition to twice-yearly Student-Vet Connect events, during which veterans set up displays in the Jackson-Pless Armory adjacent to Newnan High School and speak with students about their military experiences, the NHS history and social studies department also sponsors a History Speaker Series for the public.