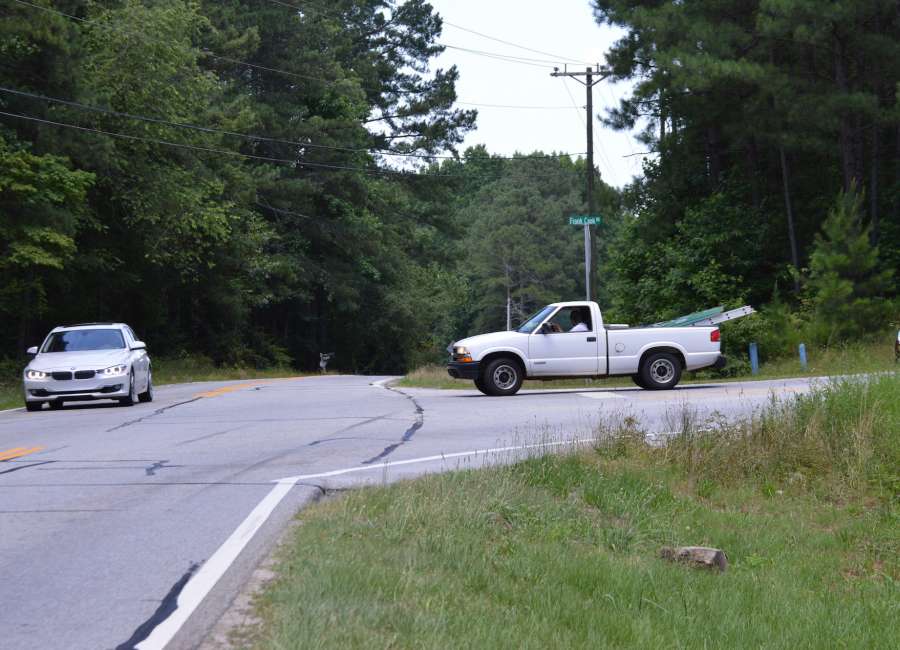 New stop signs will be coming to Happy Valley Circle and Palmetto-Tyrone Road in the next few weeks, following votes by the Coweta County Board of Commissioners.
The intersection of Happy Valley and Frank Cook Road will become a three-way stop.
And all sides will have to stop at the intersection of Palmetto-Tyrone Road and Fischer Spur, instead of just two sides.
The Happy Valley stop signs will go up first, said Tod Handley, Coweta public works director.
The county will put up changeable message signs to alert motorists of the upcoming change in traffic patterns. The county's message signs are currently in use, Handley said, but will be available by the week of July 4.
Handley said he expects the new three-way-stop to take effect on July 16.
Then the signs will move to Palmetto-Tyrone Road.
Converting the intersections will be fairly simple – installation of signs and painting of stop bars. There will be new "stop ahead" signs installed on both sides of the road on each side of the new stop signs, Handley said. The new stop signs will likely be installed, but covered with black bags, for several days before the new traffic pattern takes effect.
The site distance for drivers turning from Frank Cook Road to Happy Valley Circle isn't adequate based on the speed motorists travel on Happy Valley, Handley told the commissioners Tuesday.
Handley said his office has received several complaints about the intersection, so he conducted a speed study and measured the site distance.
Site distance is 520 feet looking to the right and 480 feet looking to the left, he said. The speed study showed that most drivers are going 61 on Happy Valley from the north and 52 from the south.
The recommended site distance would be 672 feet for those turning right and 573 feet for those turning left, Handley said.
"Lack of adequate site distance is one of the criteria that can be used to justify a three-way stop. So that is our recommendation," Handley said.
Site distance at the intersection has been a problem since the 1960s, said Commissioner Bob Blackburn. But back then, there wasn't as much traffic and people weren't driving as fast.
"A left from Frank Cook would take a split second decision," Blackburn said.
"I just wish everybody in the Third District would slow down. And this is a good start to save lives," he said.
The Palmetto-Tyrone and Fischer Spur intersection can be confusing because traffic on Palmetto-Tyrone has to stop in one direction but not in the other – especially for drivers who aren't familiar with the intersection.
A few years ago, the intersection of Hwy. 154 and Old Highway 16 next to East Coweta High School operated similarly, and it was converted to a three-way stop with a right-turn lane, so that traffic turning right on Hwy. 154 doesn't have to stop.
"There's no telling how many lives were saved by that three-way," Blackburn said.