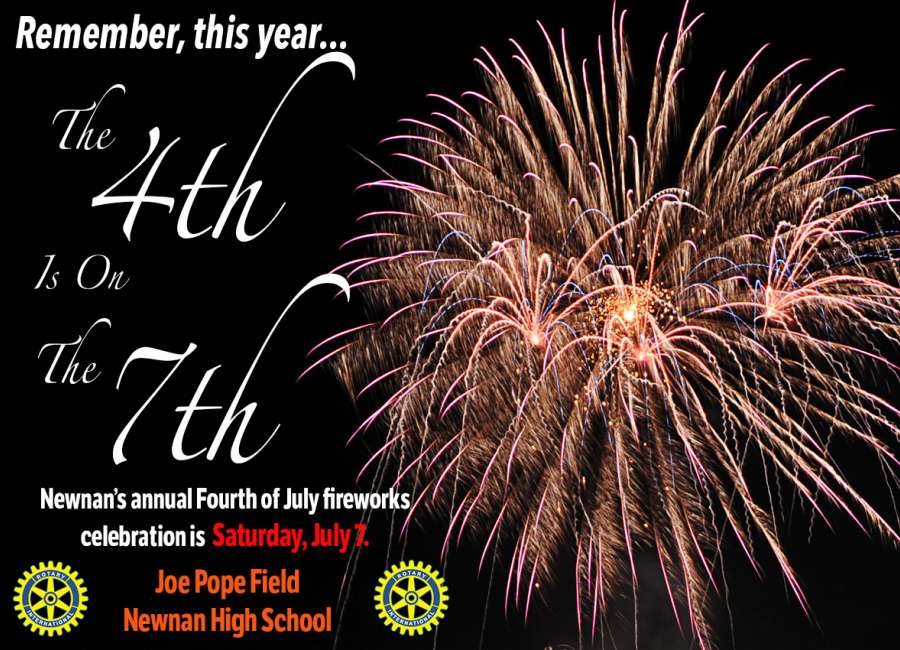 This summer, the Newnan Rotary Club will continue its annual Fourth of July fireworks celebration, but with a new date.
The fireworks and entertainment event at Newnan High School will happen on Saturday, July 7 instead.
Incoming Rotary president Cathy Wright said the new weekend date will hopefully allow more people to attend.
"July 4 falls on Wednesday this year. We do realize that having the fireworks on a weekday is hard on families who have to work the next morning," Wright said. "With a Saturday date, we think it will allow more families to attend and not worry about staying out so late."
And because of the ongoing construction on the football field and track at Drake Stadium, the entertainment and program will be held at Newnan High's baseball facility, Joe Pope Field, instead.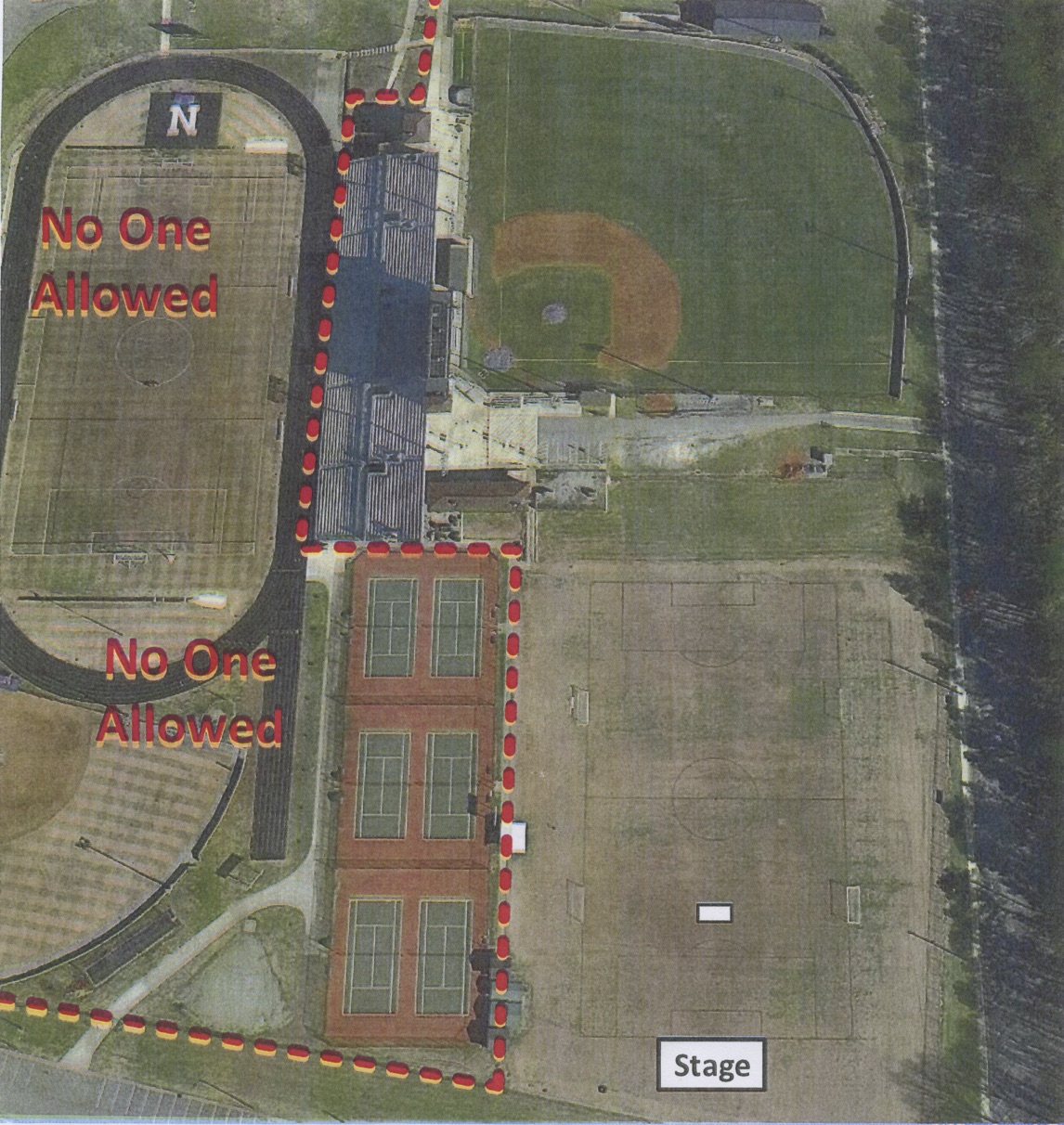 Since 1987, the Newnan Rotary Club has partnered with the city of Newnan, Coweta County, the Coweta County School System and local businesses to put on the event as a gift to the whole community.
"Newnan Rotary Club is very fortunate to enjoy the support of both the city of Newnan and Coweta County Board of Commissioners, each of which supplies a generous donation to make this a signature event for the community," Wright said.
Admission to the fireworks show is free. Gates open at 5:30 p.m. with the patriotic program, concessions, live music and family entertainment beginning at 6 p.m.  
At 6:30, the Coweta County Community Foundation will announce the winner of the raffle for a 2007 Pontiac Solstice donated by Steve and Nancy Mader.
Widely known around Coweta as the "Wage Hope" car, the Solstice is currently wrapped in purple and emblazoned with the "Wage Hope" logo as part of Nancy Mader's efforts to increase awareness of pancreatic cancer.
The winner can have the car "wrapped" in a new design of their own, courtesy of Sign and Graphic Solutions, Inc.
Only 300 tickets will be sold in the raffle and they can be purchased from the Coweta Community Foundation's website, www.cowetafoundation.org .
Funds from the raffle will remain entirely with the foundation for grant making or operating expenses.
Fireworks will begin promptly at dark.
Parking on the campus is limited, and attendees are encouraged to arrive early or even park in downtown Newnan and walk to the high school for ease of parking and traffic control.