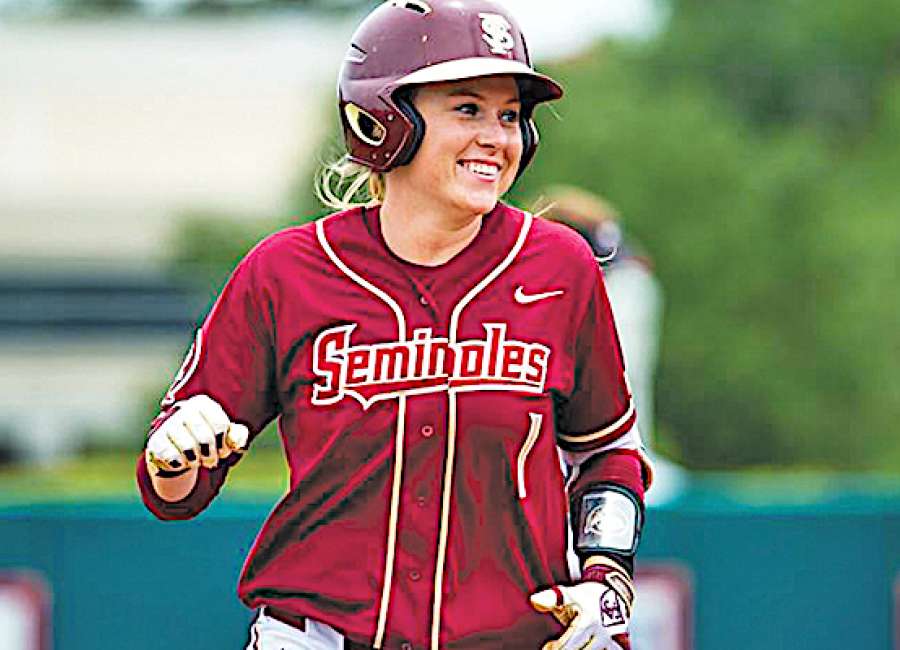 Former East Coweta softball player Dani Morgan can add National Champion to her long list of accolades.
Morgan and her Florida State teammates earned the honor Tuesday night with their second straight victory over the University of Washington in the championship bracket of the College World Series in Oklahoma City.
Florida State won Monday's game 1-0 and then rallied for an 8-3 victory Tuesday to give Morgan and her teammates the championship ring.
It's Florida State's first ever National Title in softball.
Morgan, who just completed her sophomore year in Tallahassee, becomes the first softball player from East Coweta to win a Division I  National Championship.
She did it in style, setting a new College World Series record with seven stolen bases.
"This is really exciting for us," said East Coweta softball coach Franklin Deloach. "We are so proud of her. She is a super athlete."
Morgan only played her senior season at East Coweta, but is big part of the softball family, according to Deloach.
"She came in and fit right in from the very beginning," he said. "When she arrived at East Coweta, we got a very good player."
 
Florida State won the ACC tournament to advance to the the NCAA postseason, but from there had to overcome several hurdles just to say alive.
In the best two-out-three series again LSU at the Super Regionals in a matchup with Shemiah Sanchez, another East Coweta graduate, the Seminoles lost the first game 6-5, but then beat the Tigers twice to advance to the College World Series.
At the College World Series, the Seminoles lost to UCLA in the first game before reviving and going on a six-game winning streak.
In the first game against Washington, the Seminoles scored the only run of the contest in the top of the six on a home run from Anna Shelnutt.
Morgan finished the contest with a hit and a stolen base.
In the final contest, Florida State spotted the Huskies a three-run lead in the top of the first before scoring two runs of their own in the bottom of the inning.
The Seminoles pulled away for good with three runs in the bottom of the second and three in the fourth.
Florida State ripped three homers in the second and final game with Jesse Warren, Shelnutt and Elizabeth Mason hitting the ball out of the park.
Morgan ended the season with a walk and a stolen base in the deciding game of the series with Washington.
The Seminoles finish the 2018 season with a 58-12 record.
East Coweta hitting coach Brandon Blair put  Morgan's accomplishment in perspective.
"There isn't a higher achievement out there for a softball player," Blair said. "You can't get any better than a national championship."
(Chris Goltermann also contributed to this story)