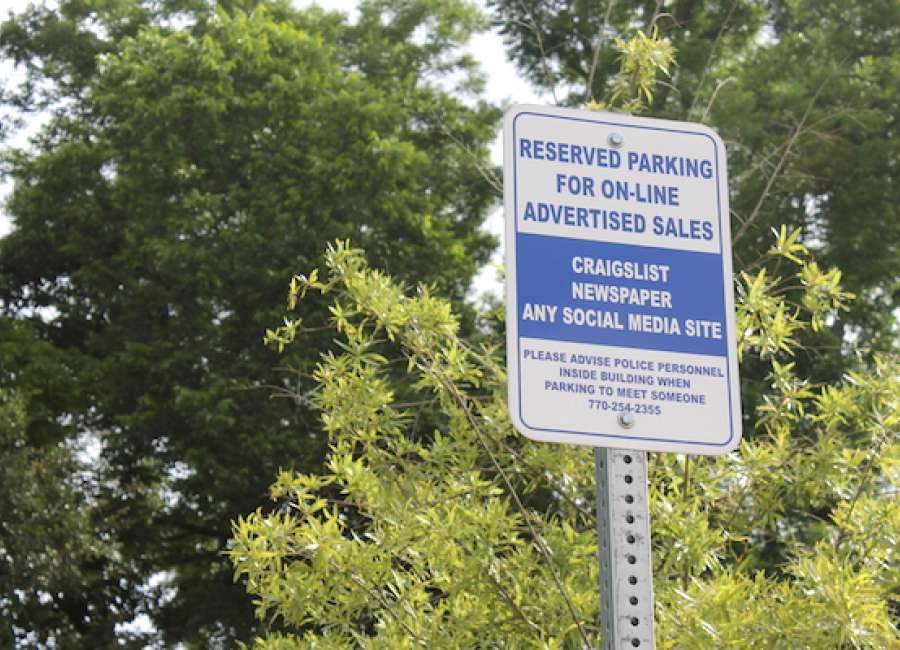 Buying items off of Craigslist or other internet sales sites can be dangerous when you have to meet the seller in person.
However, law enforcement in Coweta County is hoping to stop some of this crime by setting up safe ways to pick up items bought off the internet.
Some departments have set up swap locations so that people have a safe place where they can meet and exchange items they purchased online.
"It's for the safety of our citizens," said Newnan Police Chief Douglas Meadows.
Currently, there are safe swap locations at the Newnan Public Safety Center, Senoia Police Department and Coweta County Sheriff's Office.
At the Newnan Public Safety Center, there are two parking spots for the exchanges, and there is a phone number on the sign to advise the police department if buyers and sellers are meeting someone there.
The signs have been up for less than five years, but Meadows said that people use the spots frequently.
"If someone's doing something bad, they aren't going to go to a law enforcement agency to do it," Meadows said.
The safe swap location at the Senoia Police Department is newer, Police Chief Jason Edens said it has been there for about eight months.
The Senoia Police Station's spots are monitored by security cameras, and Edens also encourages those using the places to let the station know if they would like an officer to monitor the exchange.
"I would love for people to utilize the spots … I want to keep that type of crime out of Senoia," Edens said.
Edens also said that if online buyers are worried about an item being stolen, they can have an officer run the VINs on the items. Or, if you are worried about meeting someone you don't know, you can check with the police station before meeting to pick up items.