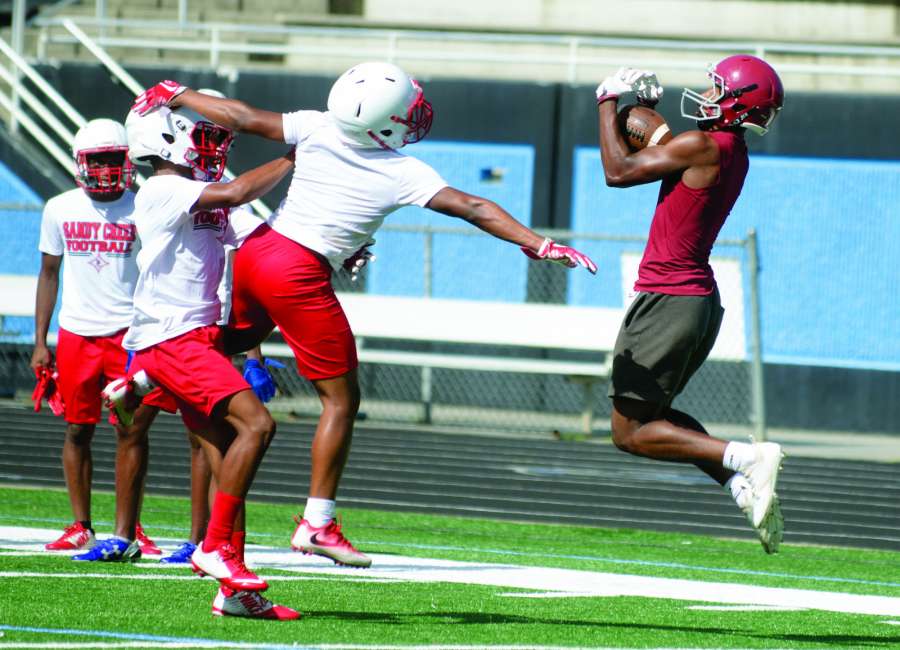 When first-year Northgate coach Mike McDonald was just getting started in the coaching business back at Union Grove, he knew the importance of preseason summer drills.
During his eight years as head coach at Newnan, he also knew how vital the months of June and July were as his teams prepared for the upcoming season.
That scenario also holds true this summer now that he has a new gig as head coach at Northgate.
McDonald will be the Vikings' third head coach in as many years at the Class 6A program, taking over for Kesley Dalrymple, a longtime assistant coach at the school, who stepped down after his  only year as head coach where Northgate went 6-4 and just missed the state playoffs.
Before Dalrymple's one-year tenure, Tommy Walburn was the Vikings' head coach for seven seasons, leading the team to the playoffs four times.
McDonald returns to running his own program after spending last season an assistant coach at East Coweta.
He brings with him an impressive 75-52 record including eight trips to the playoffs in 12 seasons.
After taking the Vikings through spring practice, weightlifting and conditioning drills, as well as two trips so far to Starr's Mill for Wednesday morning 7-on-7 passing sessions, McDonald likes the talent his has inherited.
"They are picking up on the terminology and it has been good so far," McDonald said.
The Vikings' new coach has already seen improvement from the first time he brought his team to Starr's Mill for the 7-on-7 passing drills.
Sandy Creek joined the two schools this Wednesday and the teams are expected to meet again in Fayetteville on July 11 after the GHSA dead week. 
"We talk to our kids about improving everyday," McDonald said. "We improved this week from last week, and that was the goal."
McDonald's coaching staff will be a blend of long-time Northgate assistants and some he has brought into the program.
He also reunited coaches from his staff at Newnan as Kenny Morris will serve as the offensive coordinator and LaVarrett Pearson will act as the new defensive coordinator.
"We have a really good staff here and I am fortunate to bring in some coaches I am really comfortable with, so it's turned out to be a good little blend," McDonald said.
One of the changes high school football coaches have had to deal with since McDonald first entered the coaching business is an earlier start to the school year and to the season, so every workout during the summer is important.
"We want to get everything installed in the summer, McDonald said. By Aug. 1, want to be ready to go."
span class="Apple-converted-space"> 
Recent graduate Kyle McLaren had all 102 pass attempts for the Vikings last season while earning All-County honors in his third and final year behind center. 
Northgate comes into the 2018 season after posting a 27-9 record over its past three seasons. 
Rising junior Isaac Corbitt, who played on JV, handled the bulk of reps at Wednesday's 7-on-7.
Northgate opens the season on Aug. 24 when McDonald returns to Newnan for the home opener.