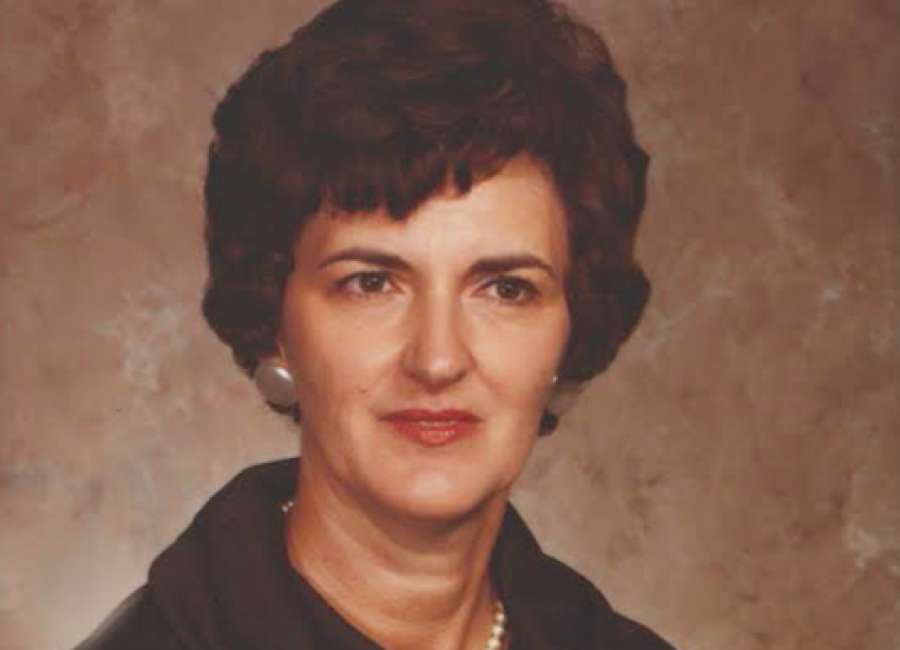 Lydia Anne McKoy Coggin passed away peacefully in the comfort of her home and in the care of her family on June 7, 2018.
Anne was born in LaGrange, Georgia, on October 11, 1930, and was the first child born to the late Edwin Neal and Lydia Mann McKoy.
In addition to her parents, she was preceded in death by her loving husband of 61 years, Reginald Denny Coggin.
Anne graduated from Newnan High School in 1947. Both Anne and Reggie were long time and active members of First United Methodist Church in Newnan.
She was instrumental in her and Reginald's opening of the Coggin's Crown Boutique gift shop in downtown Newnan in 1974. Outside of running the store until it's closing, she outperformed at the most difficult profession in life, that of mother and wife to her family. Her love and graciousness did not stop with her immediate family but extended to any and all that she met.
An avid Braves fan, lover of the beach and the Las Vegas slots, Anne also enjoyed any activity her children or grandchildren were involved in. In recent years, she enjoyed sitting on her patio with the lovely view of the lake and watching her hummingbirds. She also loved watching her 11 grandchildren, ranging in age from 35 to 10 all playing together in the yard.
She is survived by her family of children, grandchildren, and two sisters. Her children are Bradley Banks Coggin and his wife Tammy of Sharpsburg, Rebecca Mann Coggin Center of Kennesaw, Jennifer Jaye Coggin Eddins and her husband David Randall Eddins of Rome, Ken Wesley Coggin and his wife Mary Ellen Mansour Coggin of Newnan. Her grandchildren are Patrick Banks Coggin and his wife Kendra, Christopher Ryan Coggin, Kristin Bailey Coggin, Mitchell Edward Center, Nicole Rae Center, Hannah Christine Eddins, Victoria Anne Eddins, Margaret Randall Eddins, Banks Mansour Coggin, Ellis Edwin Coggin, and Henry Archer Coggin. Her sisters are Bettye Hearn of Palmetto and Edwina Waters of Kennesaw. Anne was lovingly cared for by Margaret Partridge, a dear family friend and amazing caregiver.
Funeral arrangements are by McKoon Funeral Home at 38 Jackson Street, in Newnan, where the family will receive friends today, June 12th, 6-8 p.m. 
Anne's life will be celebrated in a service to be held in the chapel of McKoon Funeral Home on Wednesday, June 13, at 11 a.m., led by JoAn Kinrade of the First United Methodist Church in Newnan.
Interment will be at Oak Hill Cemetery.
Online condolences may be expressed at www.mckoon.com.
McKoon Funeral Home & Crematory, (770) 253-4580.