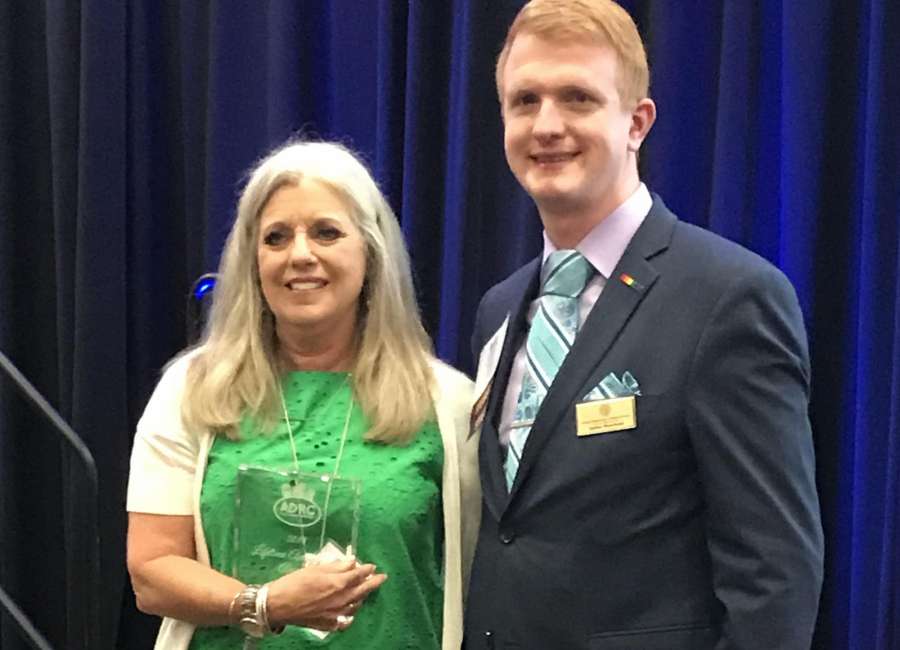 Three Rivers Area Agency on Aging, TRAAA, director Joy Shirley received a Lifetime Achievement Award at the Aging and Disabilities Resource Connection Healthy Communities Summit held on May 16-18 in Decatur.

The conference provided workshops that focused on services to older adults, persons with disabilities, families and caregivers, according to the Georgia Department of Human Services Division of Aging Services.  
The summit brought attendees from all 159 counties in Georgia, according to Maureen Geboy, the wellness coordinator for the TRAAA. 
The Lifetime Achievement Award is given to individuals with a minimum of 25 years of service in the field of aging. To receive the award, one has to exemplify excellence in the fields of program development, fiscal management and business expertise, according to Geboy.
Shirley began her career in aging in 1980 as the deputy director of Three Rivers Area Agency on Aging, which used to be known as the Chattahoochee-Flint Area Agency on Aging, according to Geboy. 
Shirley held the position of deputy director for more than 20 years and in 2006 became the director when the former director, Bobby Buchanan, retired, according to Geboy. 
"Over her 38 years of service, Joy has tirelessly advocated for some of the most vulnerable members of our communities," Geboy said. 
Shirley has contributed her time and talent to many organizations in the state of Georgia, the Southeast and nationwide, according to Geboy. Shirley has lived in Newnan for 36 years with her husband. She has two grown children and four grandchildren.