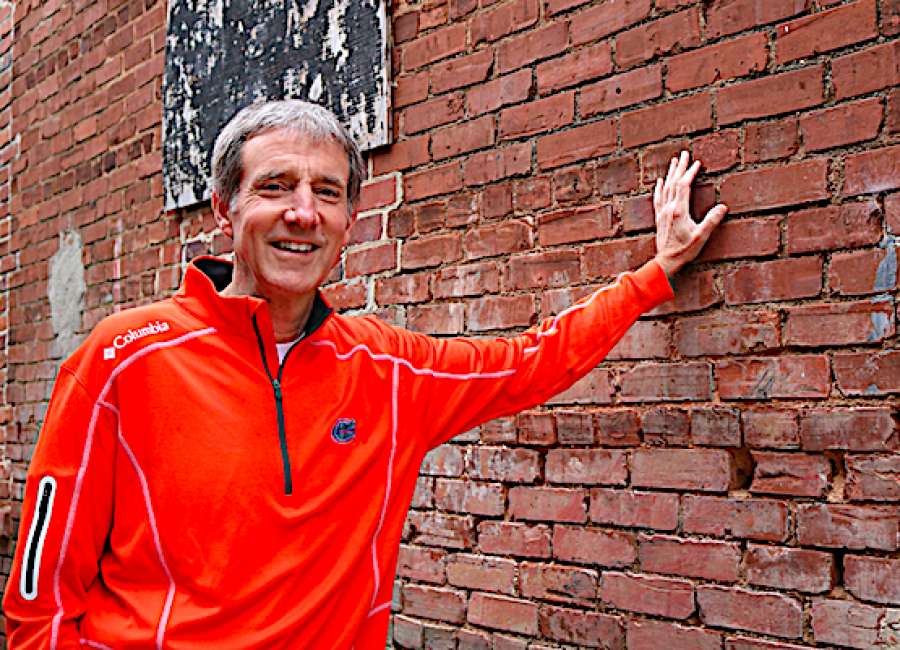 I don't gamble, so why am I in the self-proclaimed 'gambling capital of the world?' 

Las Vegas, Nevada…the city that rakes in over $5 billion dollars annually from people dum…er, daring enough to spend time in the casinos is where I spent several days while my wife attended a job-related workshop in the luxurious Cosmopolitan, the host hotel.
Cindy said she learned a lot during her workshop, but if I were a gambling man I'd wager I learned a lot more. If you're planning on visiting Vegas in the future, you may want to clip and save this column in your wallet or purse in case you ever find –yourself in Sin City:
If a stranger speaks to me in Coweta County it's most likely to ask if I should be getting the 5 percent senior citizen discount on my groceries. If a stranger spoke to me in Vegas it was to find out if I needed an escort for the evening. 
I could easily identify a person who lived in Vegas because they were the ones who wanted to talk to me. They either wanted to give me something – usually a calling card for a 'gentlemen's club,' 'the greatest CD I'll ever hear' or a junk piece of jewelry – or ask me for something – a donation to the career of 'the next Vanilla Ice' or the Church of Repent Now or Die Tomorrow. One day I was approached by so many of the locals that I would have sworn I was wearing a T-shirt that said 'PLEASE screw with me' on the front. 
Casinos no longer have "the sound of money" when lots of lots of quarters drop out of the one-armed bandits – clink-clink-clink – because three oranges happen to align on the screen. Instead – should there be a winner – a receipt will print with your earnings which in turn have to be redeemed with a cashier. Also, understanding how the slot machines pay out is as complicated as explaining a logarithm. 
Not only does Las Vegas have an ice hockey rink, they also have a professional hockey team. You can tell hockey is new to the city because on the day their NHL team won the game clinching a berth in the Stanley Cup Finals, their fans were watching the game at the outdoor bars beneath a scorching sun in 90+-degree heat drinking alcohol and wearing heavy, long-sleeved Golden Knight hockey jerseys. 
There is nothing more horrifying than a Fat Elvis in a white jumpsuit in 90+-degree heat with black hair coloring oozing out of his temples. That is, unless there are two of them. 
The Michael Jackson Cirque de Soleil show, "One," is nothing more than a 90-minute audition for "America's Got Talent." Then again, if it were an audition Simon Cowell would "buzz" it before it went on for much more than a couple of minutes. 
Speaking of AGT, some of the past winners have their own shows in Vegas. For example, magician Mat Franco and ventriloquist Terry Fator. Even some of AGT's losers have their own shows. Tape Face. Seriously.. It makes me wonder if my ear wiggling ability could land me a show of my own. 
However, there were a few things about Las Vegas I enjoyed. The accommodations at the Cosmopolitan were outstanding. All of our meals were amazing, and Cindy and I were able to see two of our favorite entertainers, magicians/comedians Penn and Teller. Cindy lined us up with two seats on the third row with the hope that I might be called on to assist with one of their tricks, and to my surprise I was selected to come on stage and witness their final illusion – making an elephant – actually a cow with an artificial trunk – disappear. 
After the show Penn and Teller met with fans in the lobby. Even though Cindy had to be in her workshop early the next morning, she patiently waited with me to see both Penn and Teller – for photos and autographs! – because she knew how much I thought of them. I honestly fell in love with her all over again that night. 
But the absolute best part of the trip was seeing the famous "Welcome to Fabulous Las Vegas" sign at the north end of the Strip…
…in my rear view mirror as we headed out of town. 
As I said earlier, I don't gamble. But I would make an exception and put money on that being my last trip to Las Vegas.  
Scott Ludwig lives, runs and writes in Senoia with his wife Cindy, three cats and never enough visits from his grandson Krischan. He can be reached at magicludwig1@gmail.com