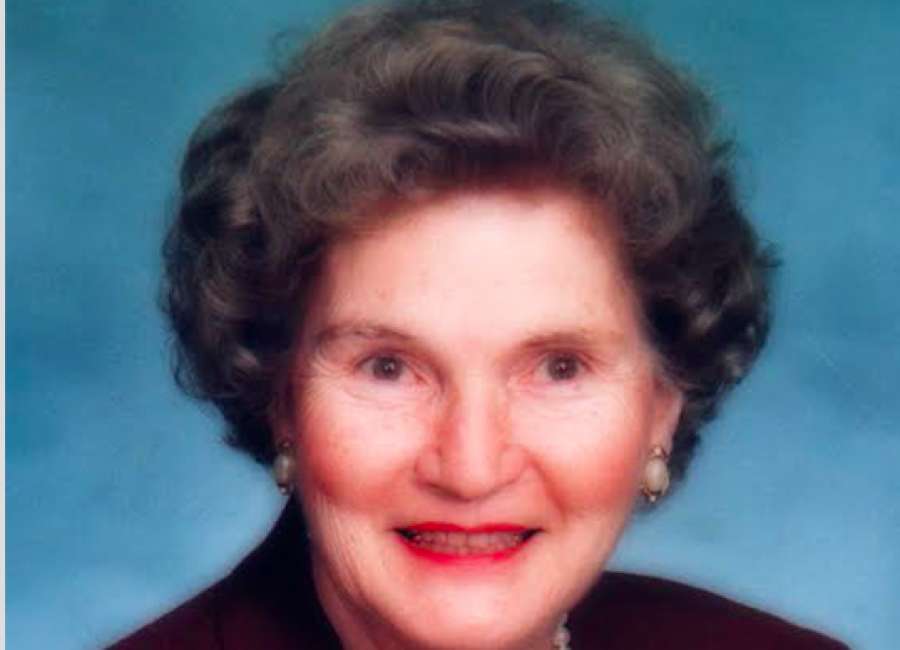 Jennie F. Pulliam (Jean), born March 26, 1920, passed away at Wesley Woods of Newnan on June 1, 2018, at the age of 98.

Jean had been a member of the Wesley Woods community since 2000.  Her former home was in Rome, Georgia, where she delighted in volunteer activities to support the arts.
Jean was born in Rochester, Pennsylvania, to the late Anna and Gregory Frezza.  
She was preceded in death by her husband, Hugh Frazier Pulliam; her sisters, Clara DePaul and Janet Fishwick; brother, John Frezza; and her beloved son-in-law, Joe H. Harless; her daughter, Mrs. Joe H. (Carol) Harless; grandson, Steven Lee Harless; and great granddaughter, Rebecca Lee Harless survive her.
In a story of north meets south, Jean (Rochester, Pennsylvania) and Hugh Pulliam (from Gulfport, Mississippi) met in Washington, D. C., were married Oct. 31, 1940, in Rockville, Maryland, and choose to become lifelong residents of the state they loved most, Georgia. Only WWII interrupted their time in Georgia when Hugh served with the Third Army in General Patton's Ghost Corps.
Jean was an accomplished housewife and homemaker.  Her dress making skills were unsurpassed. After the loss of her husband Hugh on January 11, 1977, Jean broadened her volunteer activities at Rome First United Methodist church, the Rome Symphony Auxiliary, in the Rome Music Lovers Club.  She loved to travel and visited all 50 states. She played hand bells with the seniors of Rome First Baptist Church.
Funeral Services will be Wednesday, June 6, 2018, at McKoon Funeral Home at 2 p.m., with the Dr. Joel Richardson officiating and visitation prior to the service at 1 p.m.
A special thanks to the staff at Wesley Woods Newnan for the compassionate, caring, and knowledgeable environment they provide.
Online condolences may be expressed at www.mckoon.com.
McKoon Funeral Home, 770-253-4580.