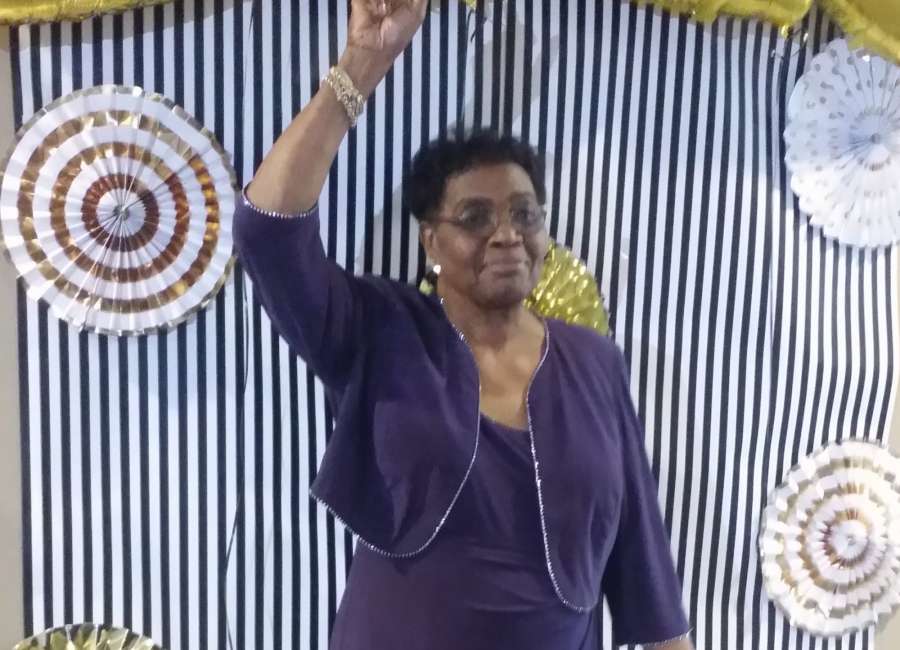 More adults, specifically those over the age of 25, are returning to college to receive their degrees, according to www.cornerstone.edu and Grantville Mayor Pro Tem Ruby Hines has joined the ranks.
Hines graduated cum laude from The King's University in Texas in May with an associate's degree in Christian ministry.
Increasing numbers of adults going back to school is indicative of several shifts that have occurred recently, including the advent of online education; the increasingly global economy; economic conditions that create early retirement and less societal pressure to immediately attend college after high school, according to cornerstone.edu.
Hines graduated from Central High School in 1961 and started pursuing her associate's degree part-time in 2013 – taking one class every seven weeks. She said she had to have 62-64 credit hours to graduate and ended up with  63 credit hours. She officially completed her coursework Dec. 8, but the university only only holds one graduation per year.
Hines said she was motivated to go back to school after hearing some teachings from some of the university's parishioners on television.
"The teaching were simple, deep and profound and so I found myself  after church on Sunday coming to listen to them," Hines said. "I just had this yearning and hunger to become part of that university."
Hines completed her studies online, which she said was a struggle at first.
"One of our daughters received her post-graduate degree online and she told me it would require a lot of reading," Hines said. "It was time consuming and it was hard and frustrating at times, but the by the grace of God learned to persevere and endure because I wanted to finish my coursework."
The graduate said she had to prioritize her school schedule with her busy schedule of being a public official and being very active in her church, Greater Jehovah Baptist Church in Grantville.
"I made sure I left ample time to do online classes and I think one of the things that helped me most was that we had certain days to post," she said.
Hines said she enjoyed all of her classes, except math.
"My favorite classes would be the the Life of Jesus and the New Testament," she said. "My grandson tutored me in math. By doing that, I was able to master the math class, rather than it master me.
"I learned from it and ended up with a 90 for the final grade, but it was only by the grace of God," she added. "I was exposed to books and learning I'd never heard of. The experience has been more than rewarding, because I had so many different teachers and I learned a great deal and I was able to to keep all of my online work."
Hines and her family traveled with her to celebrate her graduation. There were approximately 130 graduates. She was was asked to to do the invocation at the graduation luncheon and to do a promotional video for the university.
"My family and Pastor Chris McCambry gave me great encouragement as I traveled this spiritual education journey," she said. "My mom had always wanted me to finish college, but I got married right out of high school. I did receive a diploma in general secretary in 1976. I'm the seventh child of eight children and the only girl, so she wanted me to do that and I wanted to as well, but other things had seemed to have taken place. I finally found the time to make her dream come true."
Presently, McCambry allows Hines to teach an adult Sunday school and she heads the  intercessory prayer team at Greater Jehovah.
Hines encourages anyone contemplating returning to school to meditate on Proverbs 3: 5-6.
"Trust God and let him lead and direct you in the direction you should go," she said. "God provided the finances and I was able to pay for the classes."
Hines retired from the Coweta County School System in December 2006 after 43 years of service as a Moreland Elementary School secretary/bookkeeper. She was also a 2016 nominee for the Coweta County Citizen of the Year.