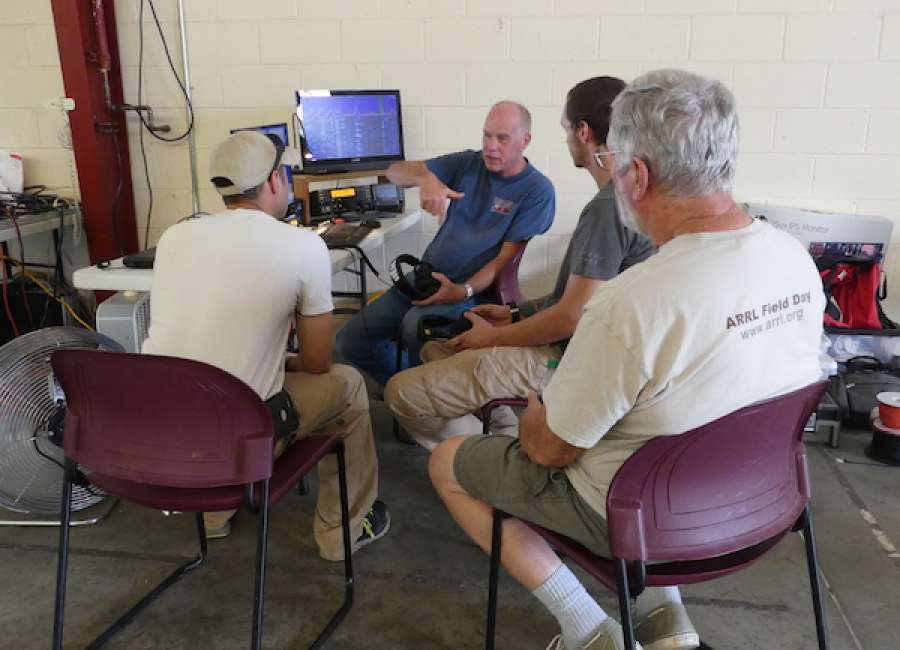 The Newnan Ham Radio Club, also known as the Bill Gremillion Memorial Radio Club, will hold their field day at the Coweta County Fairgrounds beginning at noon on Saturday and ending at noon on Sunday.
More than 35,000 United States and Canadian Amateur Radio operators, known as "Ham" radio operators, will participate in the field day across the country according to Van Richardson, a member of the Bill Gremillion Memorial Radio Club.
Field day gives ham radio operators the opportunity to exercise and display their equipment, technology and operating skills from remote locations without utilizing commercial electricity, according to Richardson.
Generators, batteries and solar cells will be utilized to power all the radio equipment. According to Richardson, only portable radio setups will be used.
This is the largest demonstration of amateur radio's capabilities when there is no commercial power available to support local or worldwide critical communication needs, according to Richardson.
An example of this kind of operation by ham radios was on the island of Puerto Rico, according to Richardson. When Hurricane Maria hit the island public electrical, landline and cellular communications failed.
Radio networks used by police, power companies and other first responders were down. Ham radio operators responded by providing communication not reliant on infrastructure or vulnerable to strong winds and flooding, according to Richardson.
There will be a ham radio written test, the Technician, General and Extra exams will be administered at 2 p.m. on Sunday at the field day site.