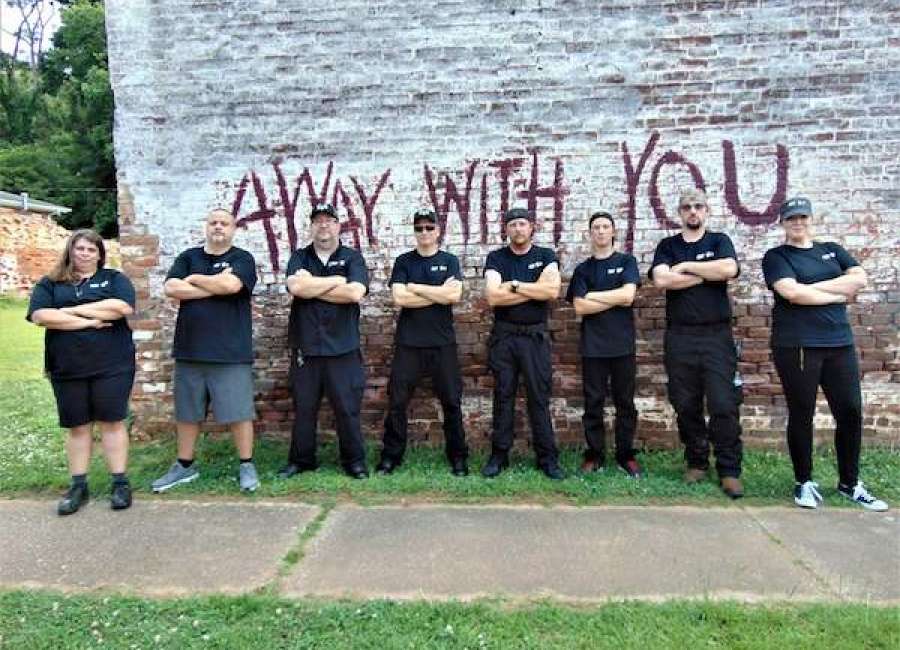 KnightEyes Paranormal Investigations conducted an investigation into claims of paranormal activity at several locations in Grantville from 4 p.m. on June 15 until 5 a.m. June 17.
Nate Collins and Michael Lyles are the co-owners of KnightEyes, and they have been running the business for about two and a half years, but both of them have many years of experience investigating paranormal activity claims, according to Collins.
The business is based out of Panama City, Fla., and they've responded to claims of paranormal activity in several different states, Collins said.
The team has researched other locations in Georgia and heard about reports of paranormal activity in a building called Bonnie Castle in Grantville. Collins said they decided to do an investigation in Grantville, and they called it the "Land of the Dead" investigation, because episodes of The Walking Dead also were filmed in the town.
In total, 11 people worked on the investigation, with three teams of three investigators working together and two equipment people, according to Collins.
Collins said during their investigation in Grantville, members of the team were holding a conversation with someone who identified himself as "Walter" by giving his name in an audible response on their Spirit Box PSB-11, which is a piece of ghost-hunting equipment.
According to Collins, "Walter" stated that he once loved to bake. At that moment, all three of the investigators present reportedly experienced the smell of fresh apple pie.
Collins also said that on another occasion, their instruments picked up the word "pendant." After Collins and his team spoke with a local, they learned of a girl who frequented the area who was warned not to buy an amulet with strange markings on it.
According to Collins, she ignored the warning and purchased it anyway, and several unfortunate events happened to the girl afterward. Collins said his team had not mentioned hearing the word pendant to anyone before being told the story.
"We never felt that anyone should fear anything inside the majority of the buildings we investigated. Instead, it seemed as though someone or something was welcoming us, and simply wanted to let us know that they were there," Collins said.
Collins said he doesn't feel like his work in Grantville is over, and it is likely the investigators will return and follow up on what they discovered.
They did have some technical difficulties with their Facebook live stream, but Collins said they are working on these issues to make future broadcasts smoother.
Collins said they are scheduling investigations around the world, including a castle in Ireland. Collins also said the team is beginning to hear stories about locations in Newnan and that they will respond to claims anywhere they are needed.
More evidence from the Grantville investigation will be posted on KnightEyes Paranormal Investigations' Facebook page, according to Collins.