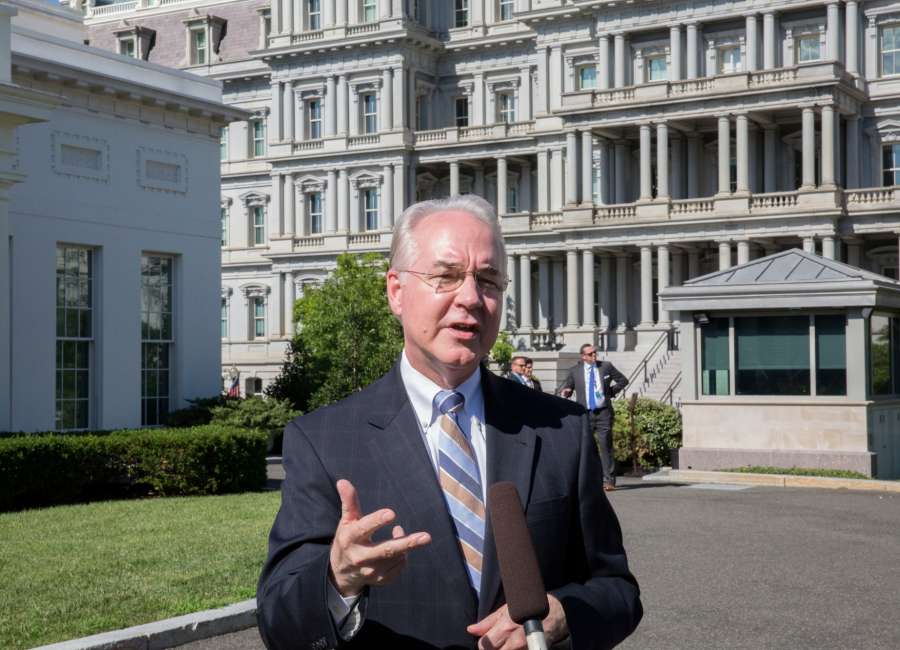 Dr. Tom Price, former U.S. Secretary of Health and Human Services, will be speaking at the Freedom Celebration on Sunday at First Baptist Church in downtown Newnan.

The Freedom Celebration, held annually, will start at 5:30 p.m. Lee Chitwood, minister of music at the church, said the guest soloist for the service will be Dr. Leo Day, dean of music at Southwestern Baptist Theological Seminary in Ft. Worth, Texas.
The service will also feature First Baptist's sanctuary choir and orchestra. There will be a color guard, and the service will offer a "salute to the U.S. armed forces," Chitwood said.
Price, 63, served as HHS secretary from February-September of last year. 
He previously served in the U.S. House of Representatives from 2005 until he became a member of Pres. Trump's cabinet. He was chair of the house budget committee for two years.
Price also served on the Roswell City Council and was a member of the Georgia Senate for eight years.
Price was born and grew up in Michigan where his father and grandfather were physicians. He followed that same career path, coming to Georgia when he had his residency at Emory University Hospital in Atlanta.
His wife, Betty, is a member of the Georgia House of Representatives.
In addition to First Baptist, other area churches are also planning patriotic services or programs:
•Macedonia Baptist Church, 1504 Macedonia Road, will hold a Celebrate Freedom community event.
"On Saturday, June 30, the community is invited to Celebrate Freedom, an outdoor family event, full of interactive games for all ages, food trucks and more," said Peggy Holloway of Macedonia.
"Macedonia is celebrating freedom, and there will be something for all age groups to enjoy during the festivities, plus prizes for several of the activities," Holloway said. The event starts at 5 p.m. and runs though 8 p.m.
•Celebrate Freedom will be held at Welcome Road Baptist Church on July 1 at 10:30 a.m.
• East Newnan Baptist Church is not holding its patriotic music program this year. There will be a picnic and games following the 11 a.m. service on  July 1.