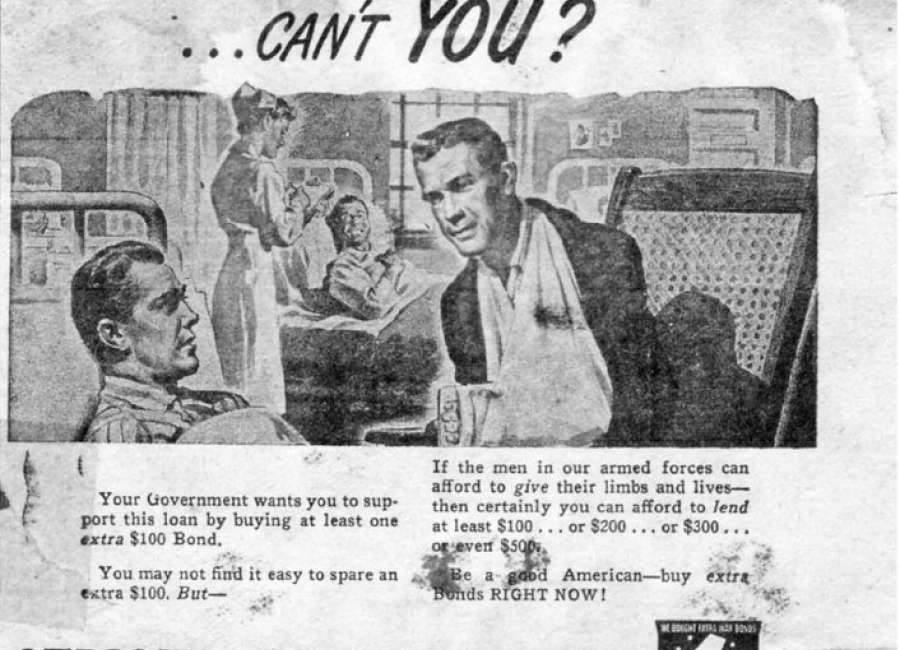 This advertisement from Strickland's Market ran in The Newnan Times-Herald on February 10, 1944 to support the purchase of War Bonds during World War II.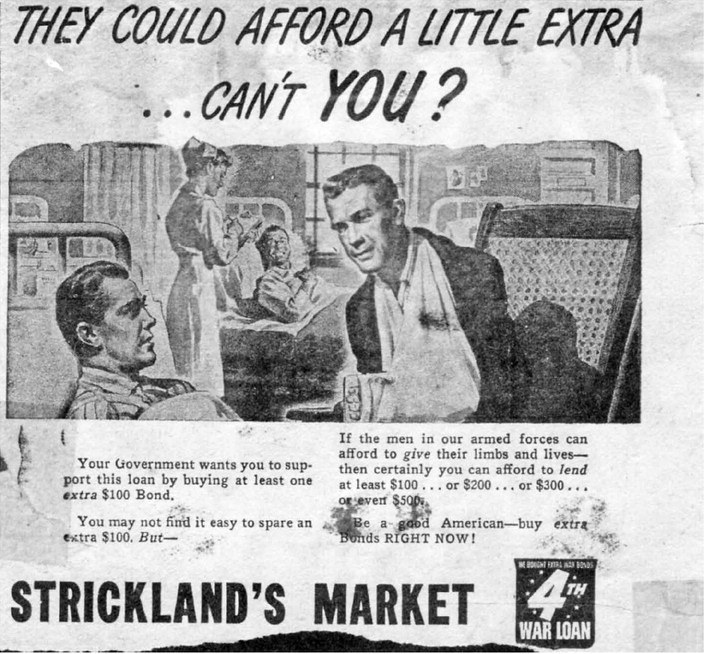 The Bonds were used by the United States Government to support the war effort and to provide supplies to troops. 
Strickland's Market was located at 17 East Broad Street and was owned by Earl Strickland, father of Joe Strickland and Earlene Scott. 
"Flashback Friday" is coordinated by the Newnan-Coweta Historical Society. 
If you would like a copy of a photo featured in "Flashback Friday" or if you would like to contribute a photo, please contact the Historical Society at 770-251-0207.