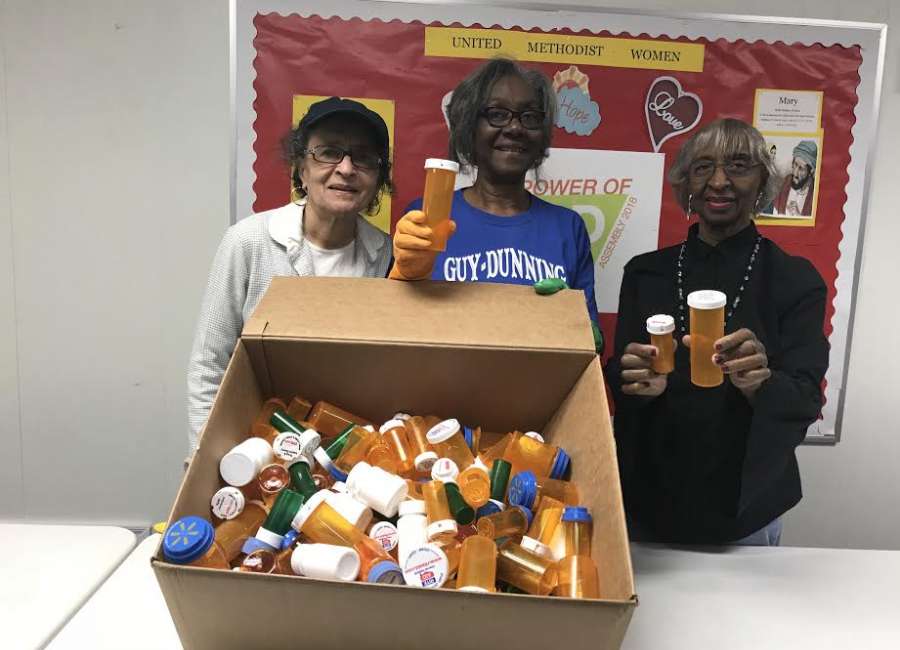 The United Methodist Women of Newnan Chapel collected prescription medicine bottles and small vitamin bottles to send to developing countries.  

The women learned after a patient visits a doctor, the medicine is often dispensed directly into their hands, which often results in the patient losing the medicine.
The United Methodist women collected the bottles and removed the labels.
Boxes of the bottles will soon be shipped to some of those overseas countries.