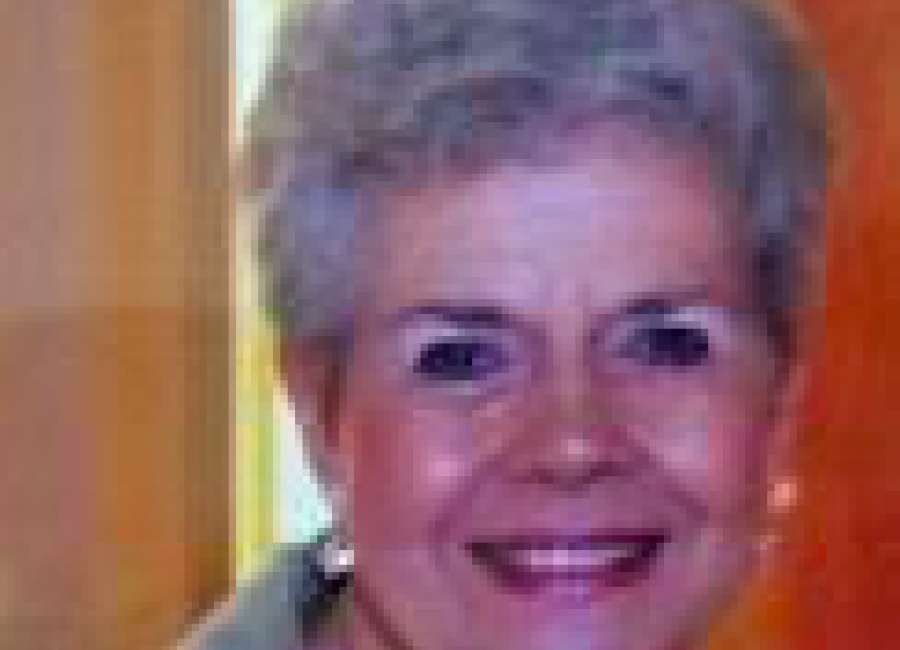 Elizabeth Burks Gordon passed away peacefully in the comfort of her home, and in the care of her family, on June 15, 2018.
Elizabeth was born in Newnan on December 28, 1936, to the late Grayden Clines Burks and Agnes Borders Burks.
In addition to her parents, she was preceded in death by her infant son Gregory Charles Gordon; sister, Christine Banks; and brothers, Clinton Burks and Harold Burks; as well as son-in-law, Bob Sandlin.
Elizabeth graduated from Newnan High School in 1954. Elizabeth was a long time active member of First Baptist Church in Newnan.
Elizabeth had an unyielding faith, cherished her family, and made many friends over the years. Her service at First Baptist included being the director of the Women's Missionary Union, serving as a Sunday school department director, and hosting many youth fellowships in her home as well as numerous Sunday school parties. She also loved Bible study, especially her years in Walking In Joy.
Her husband, Charles was her high school sweetheart, and they had three children. As her children married, her family grew to include two sons in laws and a daughter in law, as well as eight grandchildren and six great grandchildren. Never meeting a stranger, Elizabeth would strike up a conversation with anyone.
She is survived by her husband of almost 64 years, Charles Gordon. She is also survived by her children, grandchildren, great-grandchildren, one sister and two sisters-in-laws. Her children are: Pam Gordon Sandlin, Susan Gordon Minesinger and her husband John, Chip Gordon and his wife Jo Ellen. Her grandchildren are: Mary Elizabeth Sandlin Crews and her husband Justin, Conner Minesinger and his wife Haley, Laura Sandlin Horton and her husband Burt, Carolyn Minesinger Stepp and her husband Owen, Charles Minesinger, Katie Gordon Warden and her husband Hunter, Abbie Gordon Montgomery and her husband Andrew, and Walker Sandlin. Her great-grandchildren are: Anna Kate Stepp, Charlie Stepp, Russell Crews, Sarah Stepp, Bentley Minesinger, and Tripp Horton. Her sister is Imogene Burks Rooks and her husband Bobby. Sister-in-laws are Nancy Burks and Betty Burks. Surviving are many nieces and nephews.
Online condolences may be expressed at www.mckoon.com.
Funeral arrangements are by McKoon Funeral Home, 38 Jackson Street, in Newnan, where the family will receive friends on Tuesday, June 19, 5-7 p.m.
A celebration of Elizabeth's life will be held in the main sanctuary of First Baptist Church in Newnan on Wednesday, June 20, 11 a.m., led by Dr. Gene Tyre.
Interment will be at Forest Lawn Memorial Park in Newnan.
In lieu of flowers contributions can be made in Elizabeth's memory to Coweta Samaritan Clinic, 137 Jackson Street, Newnan, Georgia, 30263.
McKoon Funeral Home & Crematory, (770) 253-4580.